We have entered the last week of the year.
Comment of the Week
Last week, PCE, private consumption expenditures index data was announced. It is the most favorite inflation indicator of the Central Banks and therefore the FED. Data coming in below expectations can be perceived as a signal that inflation has decreased. On the other hand, the fact that the US Gross Domestic Product (GDP) data came in at 3.2%, above the expectations, showed that the economy continued to grow.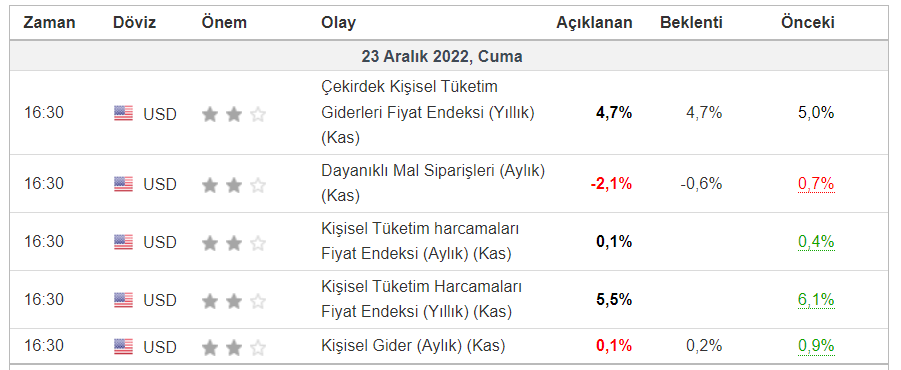 In the crypto markets, "Is it the last rally of the year?" We are far from that part. As the miners could not afford their costs and on top of the worsening weather conditions, we were disheartened by the fact that former Alameda CEO Caroline Ellison admitted that Sam Bankman and FTX were using their clients' funds, while Brazil continued to add to its crypto breakthroughs and allowed mutual funds to add cryptocurrencies to their portfolios. With his permission, a little water was sprinkled on us.
With the arrival of Christmas this week, we do not expect a busy week. There are no important data releases on December 26. We will follow the PMI (Manufacturing Purchasing Managers Index) data coming from China while the foreign trade balance in the USA is announced on 27 December, and the weekly unemployment benefits applications on 29 December.
Important Developments of the Week We Will Follow
Monday, December 26, 2022
Christmas and Public Holiday for Christians
Thursday, December 29, 2022
US Unemployment Benefit Applications Expected: 225K Previous: 216K – 16.30 CEST
US Crude Oil Stocks Expected: -1,657M Previous: -5,894M – 19.00 CET
Saturday, December 31, 2022
China Manufacturing Purchasing Managers Index (PMI) Expected: 49 Previous: 48 – 04:30 CET
Ethereum Technical Analysis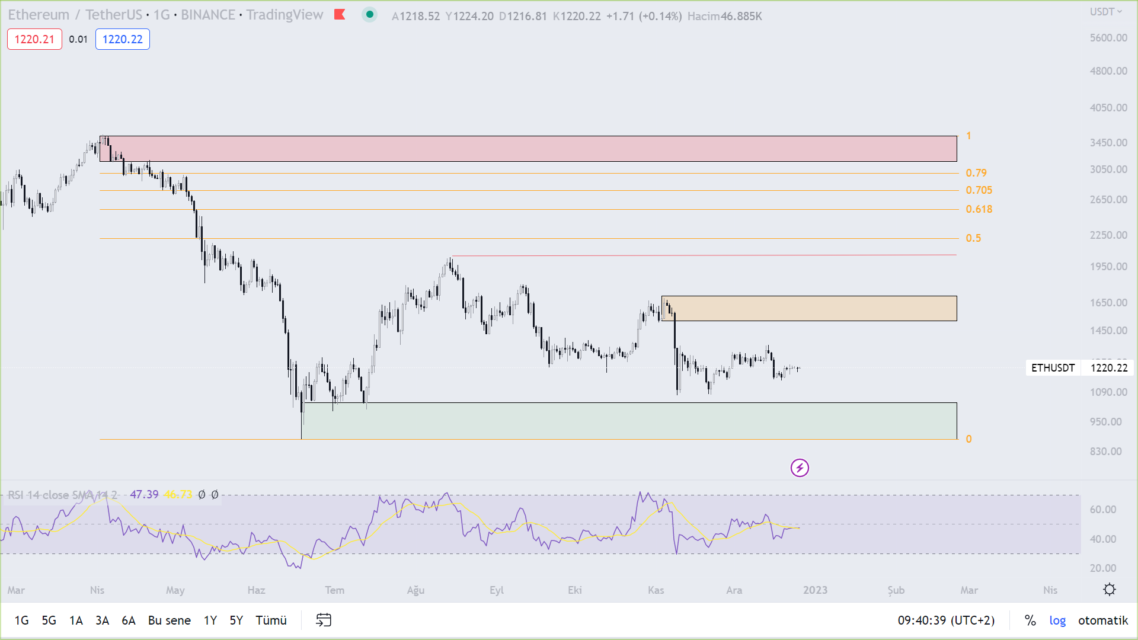 880 – 1.050 levels, where our green box is located in the daily, is our important support zone. To protect this level, daily candle closings can be followed. In order for the price to move to the red box area and break the downtrend, it must first close daily candles above the 1.650 level.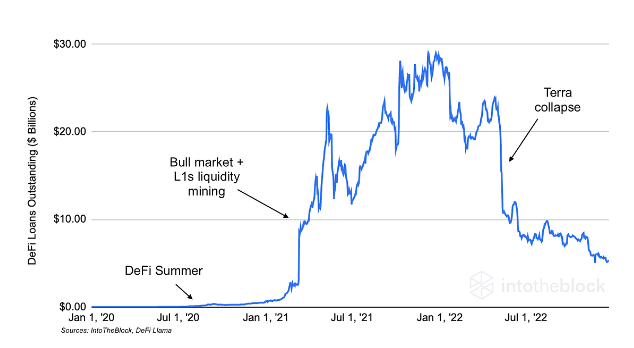 According to DeFi Llama data, the amount of borrowing in protocols fell 82% in 2022 after increasing 43 times in 2021. After the Terra collapse, there is a sharp decline.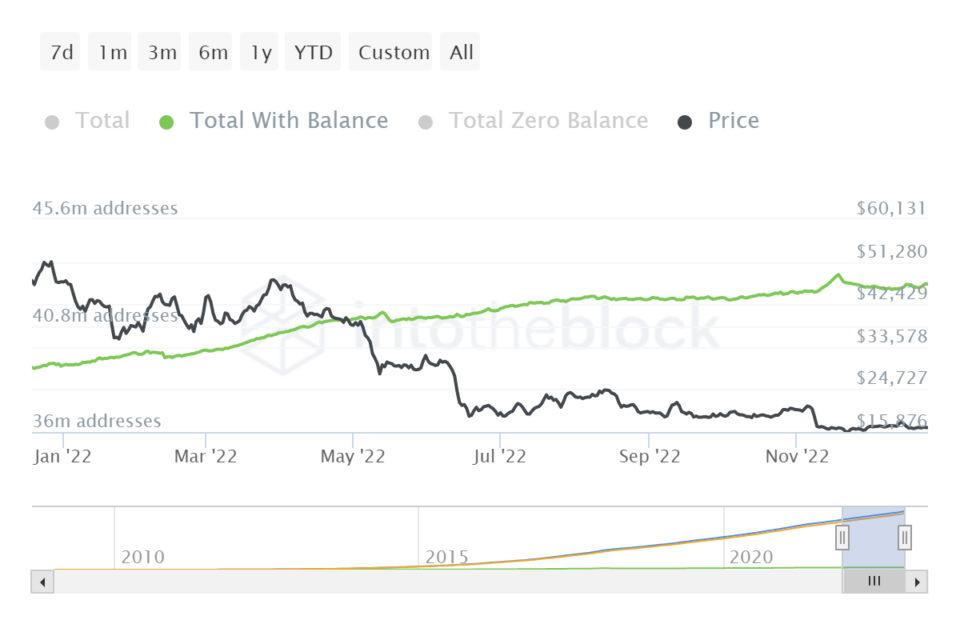 From a long-term perspective, the total number of addresses with a balance; It is an indication of interest in owning and investing in a particular crypto-asset. Overall, a balanced increase in the number of addresses is positive as it indicates a more robust and growing user base.
Top 100 Cryptocurrencies In The Last Week According To CoinGecko Data
XDC Network (XDC) 11.1%
Litecoin (LTC) 7.2%
OKC (OCT) 7%
DASH (DASH) 6.2%
OCD (OCD) 6.1%
Last Week's Featured Crypto News
Crypto Winter Affects Miners Too: Core Scientific
Core Scientific, one of the largest publicly traded crypto mining companies in the US, has announced that it has filed for chapter 11 bankruptcy due to rising equipment costs and the continued decline in the price of Bitcoin, despite maintaining positive cash flow.
Sam Bankman-Fried Released on $250 Million Bail
Sam Bankman's first trial in the US took place and he was released with a $250 million bail package. The bail package includes a $250 million personal security bond secured by his family's California home. Conditions include that Sam Bankman-Fried must stay with his family and be subject to electronic monitoring.
Voyager Digital Sells Assets to Binance US
Binance US's offer of approximately $1.22 billion to Voyager sets a clear path forward for the exchange's customers to have their funds unlocked as soon as possible and returned to them in the form of cryptocurrencies previously held in their Voyager accounts.
What Happened in the Crypto Industry in 2022: The Crypto Winter Is Cold
I recommend you to review the link for important developments in the Crypto Industry in 2022.
SBF Statement from Former Alameda CEO
New developments continue to occur regarding Alameda Research, the sister trading company of the bankrupt cryptocurrency exchange FTX. Finally, a Sam Bankman-Fried statement came from the front of former Alameda CEO Caroline Ellison, who recently confessed to her guilt.
Caroline Ellison, former CEO of Alameda Research, said she was aware of the availability of FTX funds for her venture capital firm's investments as part of the plea deal.