Non-farm employment in the USA exceeded expectations and increased by 223 thousand people in December 2022, while the unemployment rate decreased from 3.6 percent to 3.5 percent.
The U.S. Department of Labor has released its December 2022 employment report. Accordingly, employment in non-agricultural sectors in the country increased by 223 thousand people in December.
There was a slowdown in the rate of increase compared to the previous month, but it still exceeded the expectations of an increase of 200,000 people. The sectors with the highest increase in employment in December were construction, entertainment and accommodation and health services.
The November data on non-farm employment figures were revised. Accordingly, the increase in non-farm employment was revised from 263 thousand to 256 thousand in November.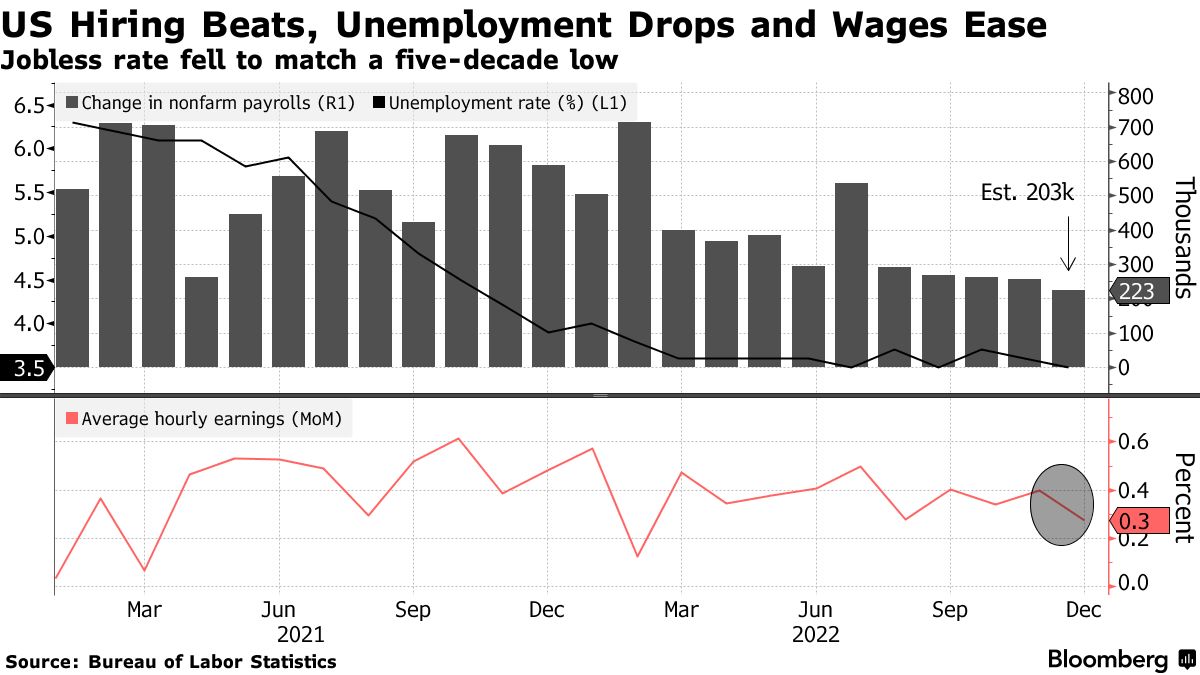 Number of unemployed 5.7 million
The unemployment rate in the USA decreased by 0.1 percentage points to 3.5 percent in December.
The number of unemployed people in the country decreased by 278 thousand in December and became 5 million 722 thousand people. The labor force participation rate increased by 0.2 points to 60.1 percent.
While the average weekly working hour was 34.3 in this period, the average hourly earnings, which the US Federal Reserve (Fed) watched carefully, increased by 0.2 percent to $28.07.
The data released show that the labor market remains strong despite the Fed's fastest rate hike since the 1980s since March 2022. The continuation of interest rate increases and the expectations of economic recession suggest that the momentum in employment growth may slow down significantly until mid-year as high interest rates put pressure on consumer spending and companies' investments.
The Fed had increased the policy rate by 50 basis points in December to the range of 4.25-4.50 percent, the highest level in 15 years.