Employment in the private sector, which is calculated on US payrolls and considered as the leading indicator for employment data, increased above market forecasts.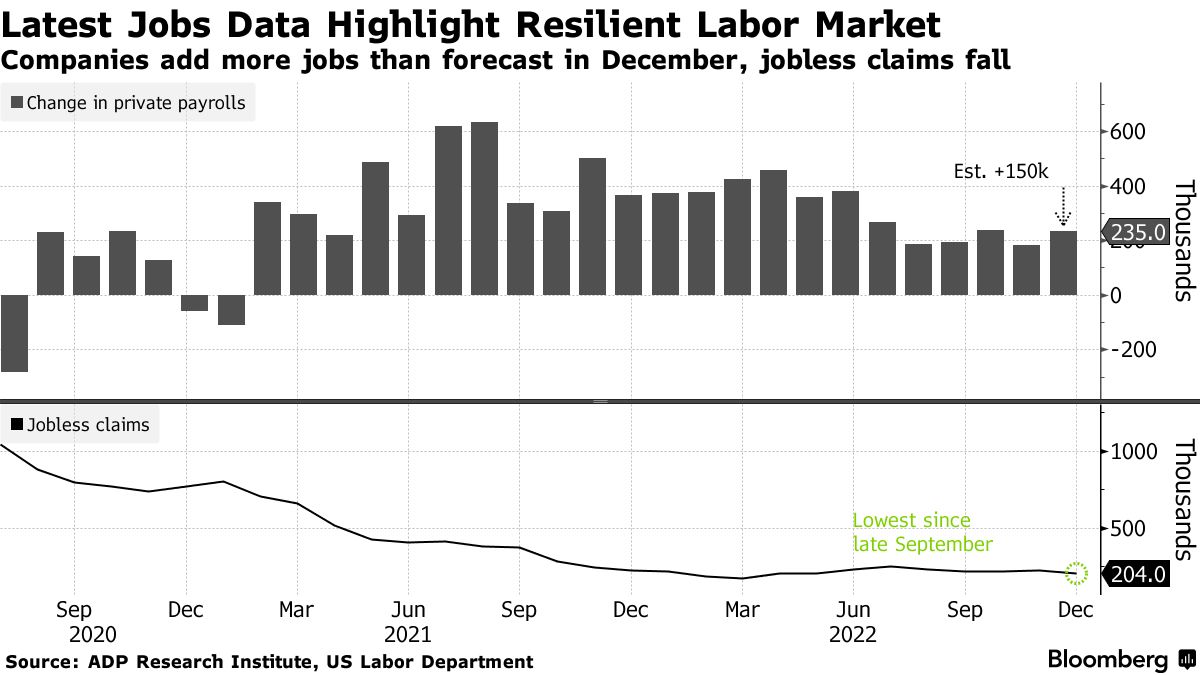 According to the report prepared by ADP in cooperation with Moody's Analytics, employment in the private sector increased by 235 thousand in December. The expectation in the markets was that there would be an increase of 153 thousand.
Employment increased by 195 thousand in small enterprises, 191 thousand in medium-sized enterprises, while large enterprises decreased by 191 thousand. The employment of the production sector increased by 22 thousand, the employment of the service sector increased by 213 thousand.
Nonfarm payroll figures will be released on Friday.
Forex, Bloomberg