Illuvium is an action/adventure RPG war game built on Ethereum. The local cryptocurrency of the game, which attracts the attention of gamers and DeFi fans, is ILV Coin.
What is Illuvium?
Implemented as a metaverse project, Illuvium is a war game built on the Ethereum blockchain. Illuvium was founded in 2020 by Kieran Warwick and Aaron Warwick and continues to be developed. Illuvium is managed by its founders and more than 40 people around the world. The blockchain-based game aims to provide a higher quality blockchain game incorporating metaverse and play-to-win models. Unlike other games, Illuvium features a three-dimensional environment with unique Illuvials from various parts of the planet.
Illuvial are identified as unique NFT entities in the Illuvium game. High-resolution NFTs with three-dimensional designs are also described as in-game characters. Each has its own characteristics, and Illuvials are also collectibles. Illuvium features NFT in-game characters that gamers can battle, trade, and level up. The adventurous game story begins on a ship and continues with the discovery of monsters with fantastic powers. The game, which is trying to solve the mystery of the planet, is still in development. For this reason, it is a game where the characters can witness the changes and set sail for different adventures.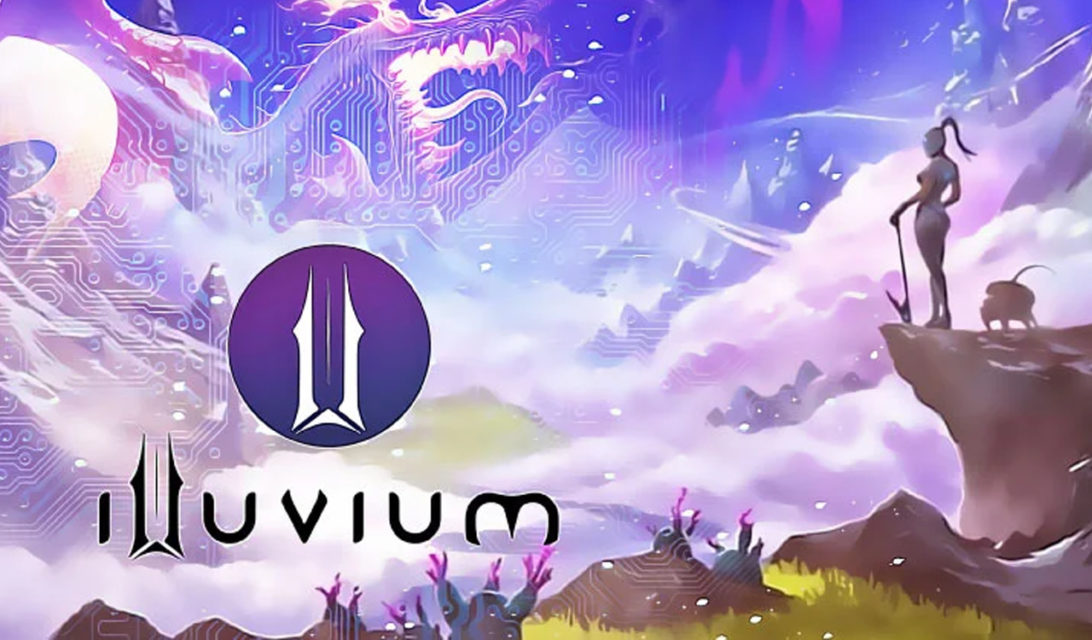 How Does Illuvium Work?
Illuvium is built using Unreal Engine 4.26, an advanced real-time 3D rendering tool built on the Ethereum network. It is a decentralized, NFT collectible and open world RPG war game. Blockchain-based Illuvium is distinguished from other metaverse game projects with its graphics and features. The game can be accessed on computers by downloading it to the desktop. The mechanism of Illuvium includes collecting and customizing NFT Illuvials. Players can experience Illuvium to the fullest by battling Illuvials and other players, or participating in quests.
The Illuvials in the game have a certain class and disposition. It is possible to gain bonuses by using Illuvials of the same element and class in battles. After reaching a certain level, users can combine their Illuvials to create new Illuvials with more power. Illuvium players are integrated into the game with the hyper-scalable Immutable-X Layer 2 solution. It also trades in less than one second with zero gas fees for printing, trading or exchanging assets. The game has a play-to-win structure. Players can win in-game ILV coins as rewards by participating in competitions and missions.
In addition, Illuvium has the IlluviDEX platform, which is a decentralized exchange platform. Secure trading of Illuvium assets, including Illuvial NFTs, is possible on the platform. On the IlluviDEX platform, a 5% share is taken from each sale as a transaction fee and added to the prize pool.
What is ILV Coin?
Considered a metaverse project, Illuvium's ERC-20 token is ILV. ILV coin is the cryptocurrency of the Illuvium ecosystem. It has various uses in the game. Players are rewarded with ILV coins for their achievements in the game. Also, ILV coins can be staked. Players with ILV can participate in management through the Decentralized Autonomous Organization. May have a say in management and make suggestions for changes. In addition, players can participate in competitions within Illuvium and earn ILV coins as in-game rewards.
How and Where to Buy ILV?
ILV coin is listed on many cryptocurrency exchanges with large trading volume. As an example of these; Platforms such as Binance, Coinbase Exchange, KuCoin, SushiSwap, Gate.io, Bitget, Crypto.com Exchange, Binance.US, LBank, CoinEx, MEXC, Bitrue can be given as examples. Investors who want to buy ILV coins must first become a member of one of these platforms and create an account. After the authentication process, the desired amount of ILV coins can be purchased on the trading page. Purchased ILV coins can be used in transactions or stored in secure wallets for later use.