A crypto analyst lists Cosmos (ATOM) and Algorand (ALGO) among the top five altcoins to invest in. Another analyst expects an epic rise for Litecoin (LTC).
Analyst loves ALGO and ATOM!
Coin Bureau's host, nicknamed Guy, says that decentralized parallel blockchain network Cosmos tops its list due to its high staking rewards and strong development team. In this context, the analyst makes the following statement:
I would be too quick to jump into ATOM. I think this is a great project. I love Cosmos. I love this idea of ​​interoperability. There's some really cool technology out there. It has a great team behind it. There are incredible payoffs to staking ATOM right now.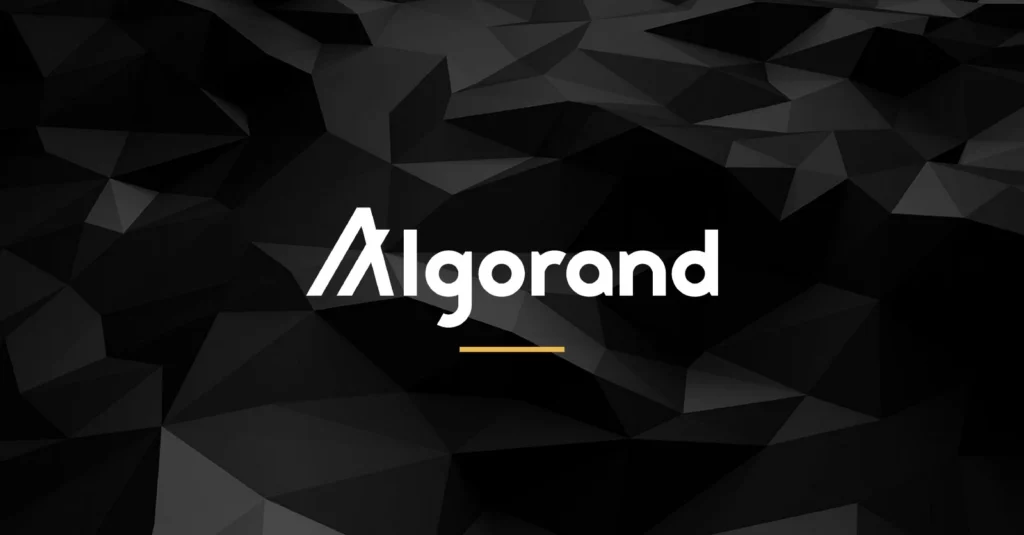 The analyst then chooses Ethereum (ETH) rival Algorand (ALGO). He says blockchain puts him in a strong position for the next crypto bull market. He shares the following reviews for ALGO:
ALGO is a really interesting potential game for the next bull market. I think he's been really great in his ecosystem during this time. We can see a lot of really interesting, really successful projects develop. As one of the non-EVM Blockchains, I think it has a good chance as well. I think that positions it really well. ALGO has a strong community behind it.
Others on Guy's list of altcoins: AR, OSMO, and AAVE
The analyst also lists the decentralized data storage network Arweave (AR). For this, he says:
Arweave is a project that I really like. I think it has a great use case. Again, great tech and team. So most of these core principles match for me.
Guy shifts his focus back to Cosmos to choose from projects built on Blockchain. From here he puts Osmosis (OSMO) or JUNO (JUNO) in his top five list. Finally, Guy adds Aave (AAVE), the popular decentralized finance (DeFi) lending and borrowing platform, to its top five. For this altcoin, he makes the following statement:
I think the time of DeFi will come again. I think DeFi will be a big narrative of the next bull market. AAVE is truly a well-established project. The basics are in place there. And I think one of the people who will definitely go around will definitely be one of the survivors of this bear market.
Analyst expects spectacular rally from LTC
The analyst alias Rekt Capital says that Litecoin is showing signs of strength on the higher timeframe after breaking above the long-term accumulation level. According to the analyst, LTC could be reflecting 2019 price action as it rallied from around $70 to $146 in just a few months. The analyst makes the following statement:
LTC had a monthly close (blue) above the green historical accumulation area prior to the Litecoin Halving in August 2019. LTC rallied towards the orange resistance just before the Litecoin halving.
According to his chart, the analyst predicts an upside potential of over 70% for Litecoin. Thus, he expects LTC to rally towards $120.
"Leading altcoin Ethereum needs to maintain this support"
The analyst then looks at Ethereum (ETH). He says that the leading altcoin project is trading in a wide range on the monthly chart. He also states that it needs to have a significant level of support to avoid another selling event. Based on this, he makes the following assessment:
Since the summer rally, ETH has been noticeably in a downtrend (red). In fact, the red forced ETH to drop below the $1,325 support (black). It seems that black is again acting as resistance, just like in 2017. Losing the $1,062 support is likely to land in the orange area below ($843).
Others on Rekt Capital's radar: LINK, AAVE and ETC
Another altcoin on the analyst's radar is Chainlink (LINK). According to Rekt, it needs to regain a high timeframe support level to avoid witnessing a new corrective move. So, the next few days are critical for the altcoin. The analyst uses the following statements:
Although LINK is threatening to lose low range as support, it is still consolidating inside that range. A one-month close below the black range ($6.27) could set LINK to drop to the area below $5 (green box).
Next up is the decentralized lending and borrowing protocol Aave (AAVE), which Rekt says looks set for a deep pullback. The analyst makes the following statement:
Macro downtrend still strong (red cross). Also, a multi-month downtrend is weighing on AAVE (blue) acting as resistance combined with the red box (an old support). Decline here – back to listing price (black).
The last altcoin on the trader list is Ethereum Classic (ETC). Rekt says ETC is likely heading towards the historic support level of around $13. In this context, the analyst makes the following comment:
ETC is down 58% since rejecting the macro downtrend. In fact, it's possible that ETC will reach the green box soon. Green is where ETC forms an accumulation range that activates the 2021 bull market. Likely ETC will turn green to find a bear market bottom.