in Bitcoin ( BTC) the trading range is heading towards the bottom, while the shyness of the investors is heading towards the top.
Lately BTC The trading range on the side has narrowed gradually. The range reached in seven days through May 21, or the difference between the high and the low, was 3.4 percent. glassnode According to data published by BTC, price movements in BTC are in one of the narrowest ranges in the last three years. The fact that the trade is in such a short range carries the boredom of the investors to the upper levels, while increasing the indecision in the market.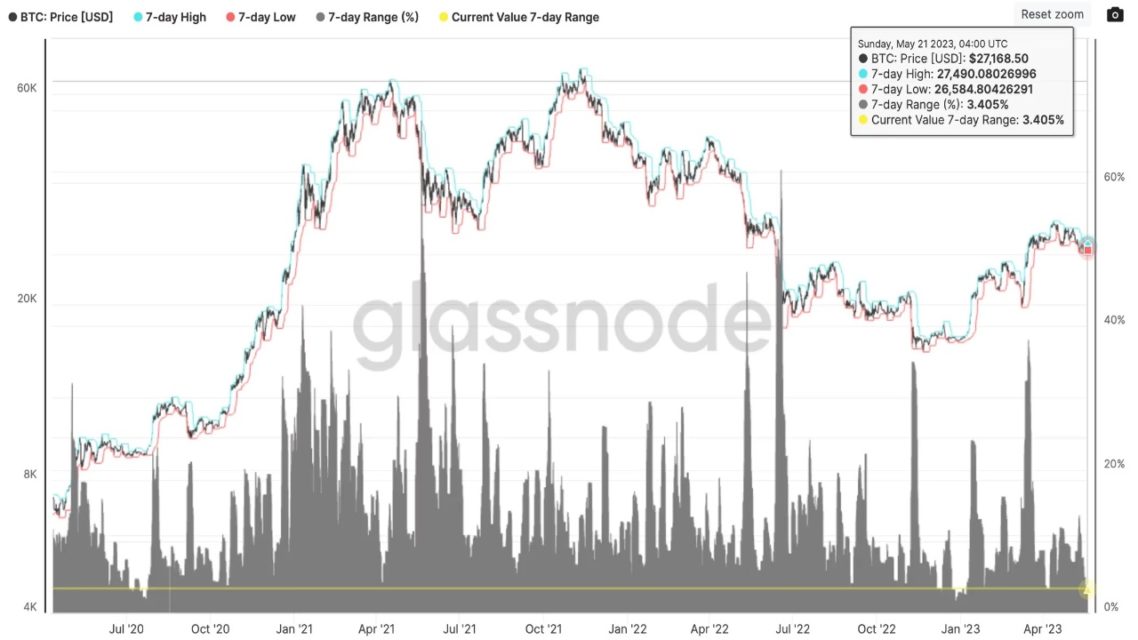 Trading Range in Bitcoin (BTC) Disturbances the Market
BTC, which has not made any hard price moves from $ 30,000 until now, brought striking data with it. The reports announced by Glassnode show that trading in BTC is one of the narrowest levels in the last three years. BTC, which has quietly withdrawn into its corner, seems to have stressed the crypto investor. However, the continuation of the price within the falling trend continues to give hope to the investor.

Factors such as increasing regulatory pressures, fud news, and the stock market taking steps to close were the main factors in the silence in BTC. At the same time Danger for BTC in May created question marks in the mind. How will BTC, which started to collapse in these times of the past, perform this time?