Bitcoin from cryptocurrency exchanges ( BTC) output, Novembercompared to the data for the month 93 percentexperienced a decline.
The bearish trend in the crypto money market BTC It also triggers mobility. Leading cryptocurrency bitcoin gives direction to cryptocurrencies according to market conditions. Especially FTX The process that started with the crypto currency exchanges led to the loss of trust. The collapse of a central stock market, bitcoin worried investors. Therefore, the stock markets 14 Novemberrecord high in BTC output has occurred. On this date alone, 142,788 BTC were withdrawn from centralized exchanges. BTC, which has gone through difficult processes and experienced volatility, has been acting like a stablecoin lately.
Bitcoin Output from Central Exchanges Dropped, Bottom Zone for BTC May Have Been Found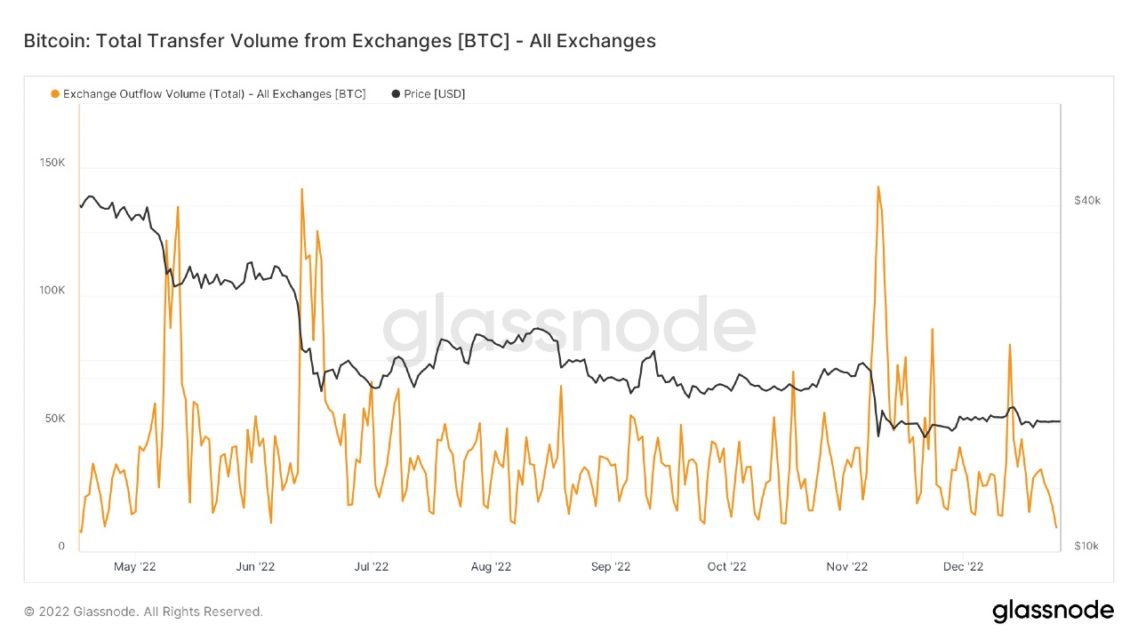 Leading cryptocurrency Bitcoin ( BTC), exhibits milder volatility relative to its output on centralized exchanges. BTC, one hundredto 500 continues its volatility in the dollar. From central exchanges in December, 9,352 pieces BTC exit has occurred. This shows that investors are adapting to current market conditions.
" The most immobile"month" Decemberin, BTC recovery process took place. The impact of the FTX events and the accompanying bankruptcies began to wear off. Investors, BTCHe began to think that the bottom areas might have been found on the side.
Also, the date of the last such low exit from central exchanges Mayit was a bear. BTCmanaged to return to the state of seven months ago.
On the other hand, stock markets 2.252 millionBTC balance attracted attention. Januarythis level by month 21 percentIt represented a decrease of . Januaryon central stock exchanges 2.845 millionThere were BTC.