Bitcoin volatility has dropped to 18.7%, its 30-day low.
According to data provided by CoinShares head of research, James Butterfill, BTC's volatility fell to 18.7%, behind the Nasdaq, which has a volatility of 25.7%.
Bitcoin Volatility Drops
Despite the extremely significant drop in BTC volumes, it is still trading around $5 billion per day on major exchanges. According to Butterfill, this proves that Bitcoin remains a "highly liquid asset."
The Bitcoin price has experienced huge fluctuations over the past decade and has been the target of traditional finance advocates.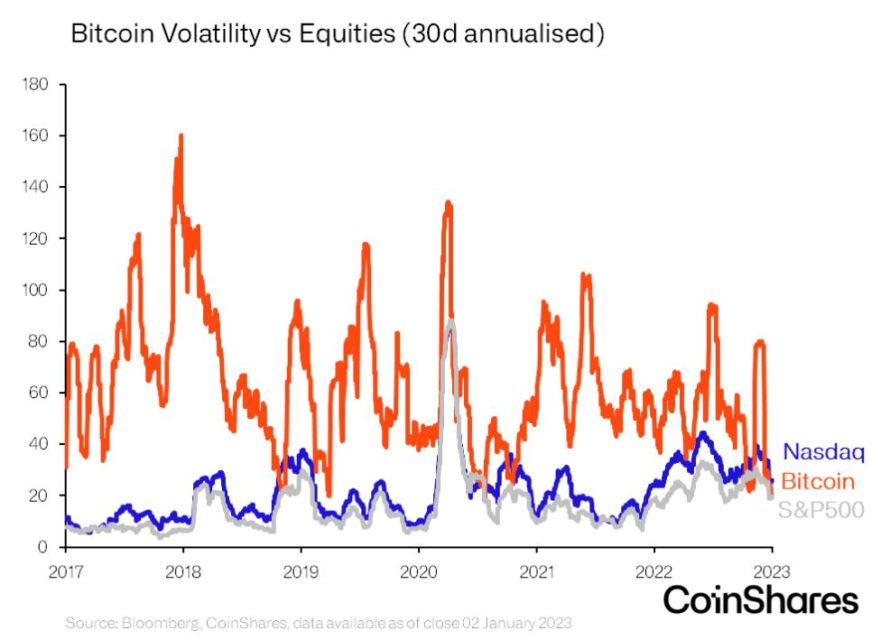 Factors such as speculation, technical issues, regulatory actions and macro influences all affect the price of the asset. Due to the high volatility and lack of central authority to regulate it, BTC is still seen as risky for many investors.
The asset plunged heavily after the FTX stock market crash and has been in limbo for a long time.