As we enter 2023, some tokens in the crypto money market have increased, albeit on a small scale. One of the notable ones among these rises was also experienced in ADA, one of the popular altcoins.
Cardano (ADA) is up 2.5 percent in the last 24 hours, according to CoinGecko data.
Cardano (ADA) Price Analysis
Cardano is a platform with the ADA crypto system that can be used to send and receive cryptocurrencies. This cryptocurrency represents the future of money and enables fast, direct transfers that are guaranteed to be secure with cryptography.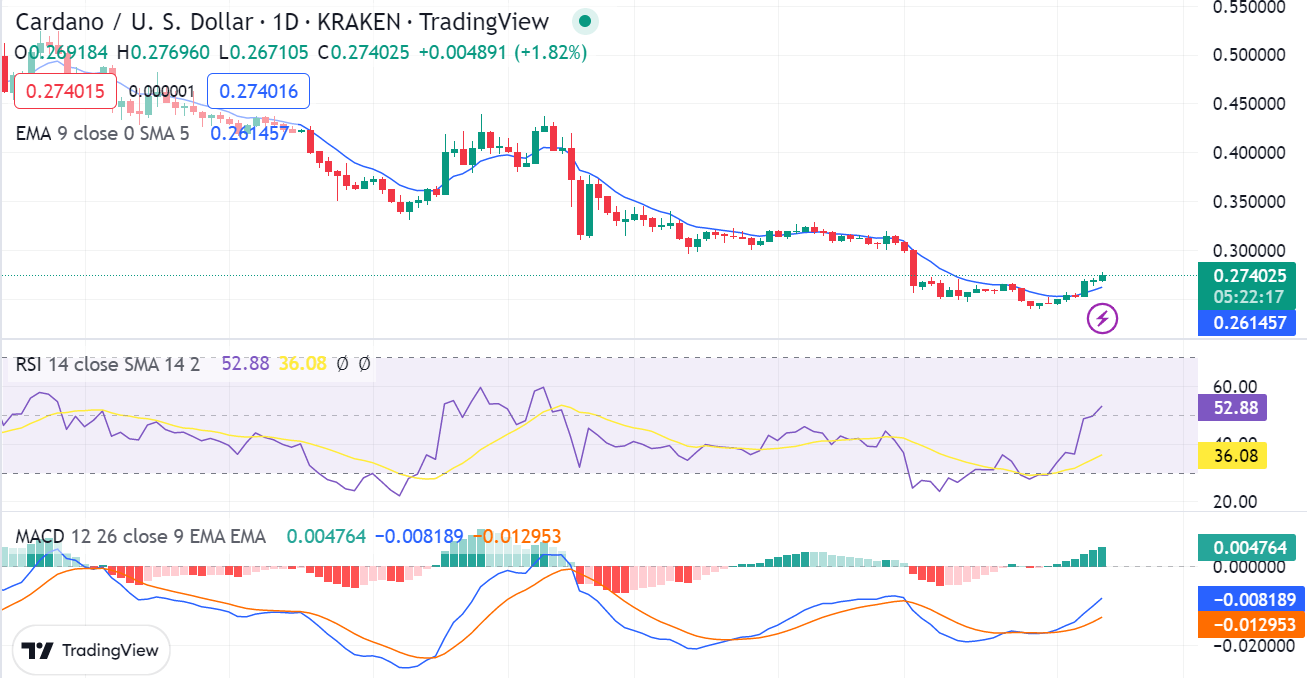 Looking at the daily chart of ADA, we can see that it has declined sharply from the $0.4 region to $0.25. The next target on ADA could be the $0.32 zone. Apart from this, in a bearish scenario, the price may drag us down to $0.24.
Cardano Price Analysis reveals that the market is in a strong uptrend as the bulls show dominance and soon take long-term control of the market due to strong indications of any change. Indicators on the hourly and daily charts both point to a positive trend that could cause prices to surge towards the $0.274 level.