In the crypto winter that we have been in for a long time, the sharp declines in the markets cause mining companies to have a very difficult time as well as investors. Core Scientific, one of the largest publicly traded crypto mining companies in the US, has announced that it has filed for chapter 11 bankruptcy due to rising equipment costs and the continued decline in the price of Bitcoin, despite maintaining positive cash flow. In addition to the difficult conditions in the mining industry, the bankruptcy of Celsius also negatively affected Core Scientific because Celsius also owed the company a large amount of money.
'For those who don't know, a Chapter 11 bankruptcy filing is referred to as a restructuring bankruptcy. It involves the reorganization of a debtor's business relationships, liabilities and assets.'
Crypto mining companies that produce with proof of work like Bitcoin have to equip their equipment with expensive and powerful computers, which also means a high amount of electricity consumption.
While Core Scientific held approximately 9,618 Bitcoins in its assets in June of 2022, it currently holds only 62 Bitcoins.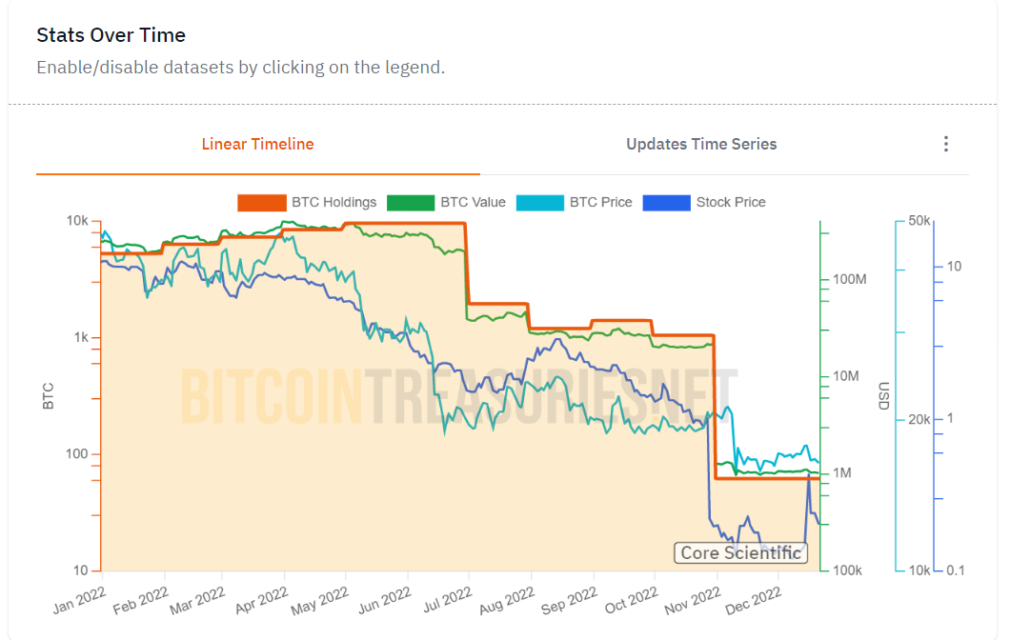 The mining company reported a loss of $435 million in late November, expressing doubts about its cash-generating capacity given current market conditions. After this development, B. Riley Financial, one of the biggest investors of the company, offered USD 72 million in financing to save the company from bankruptcy in the past weeks.
Profit margins also fell drastically, as the company's production is predominantly Bitcoin and the BTC price fell from an all-time high of $69,000 to about $16,800 in November 2021. Core Scientific Inc.'s negative developments, such as falling crypto prices and rising energy costs, were also reflected in its share price.
When we look at the chart below, we see that there has been a decrease of 98% in the last year.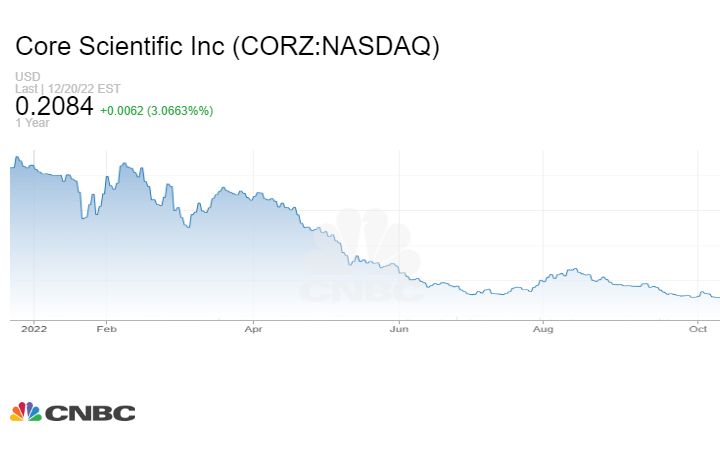 The cost of mining is also an issue that affects crypto investors as the first thing miners do when they run into any cash crunch is to sell their holdings. When we examine the chart below, the average mining cost of Bitcoin appears to be 20,095 USD as of December 19, while Bitcoin is traded at 16,800 USD in the markets. This situation forces miners to close their facilities and creates selling pressure in the markets.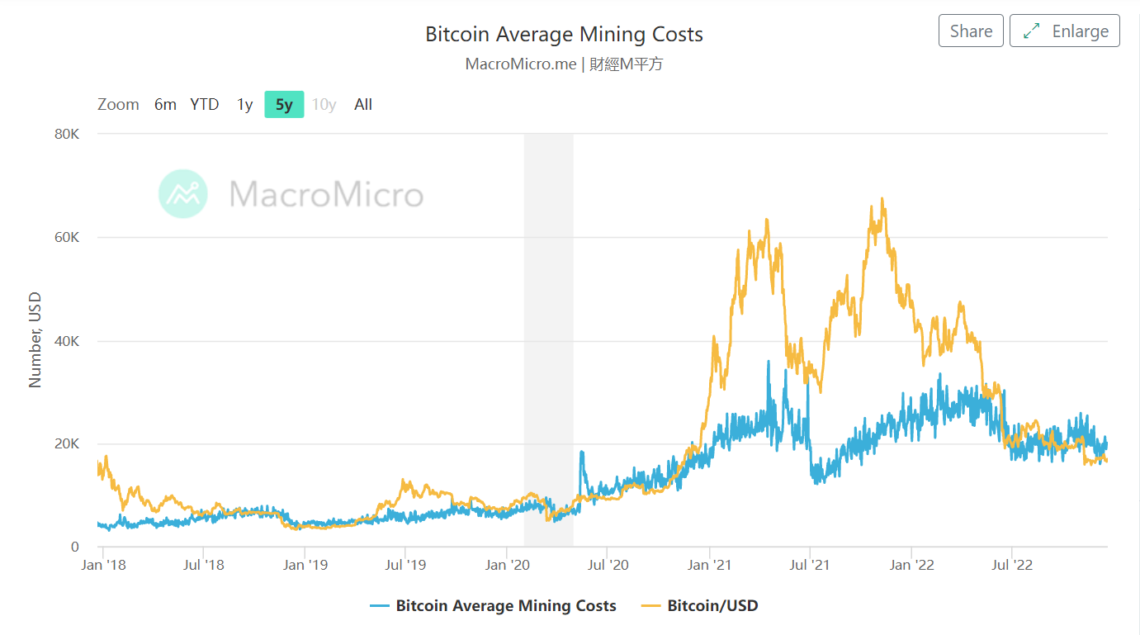 In the table below, you can find the ranking of companies holding Bitcoin in their assets, from highest to lowest.