As we enter 2023, some tokens in the crypto money market have increased, albeit on a small scale. One of the remarkable ones among these rises was in DOGE, one of the popular altcoins.
Dogecoin (DOGE) is up 0.6 percent in the last 24 hours, according to data from CoinGecko.
Dogecoin Price Analysis
Dogecoin (DOGE), one of the most popular tokens of the crypto money community, emerged in December 2013. Today, Dogecoin (DOGE) is frequently on the agenda due to the fact that cryptocurrencies for investment and transaction purposes are more preferred.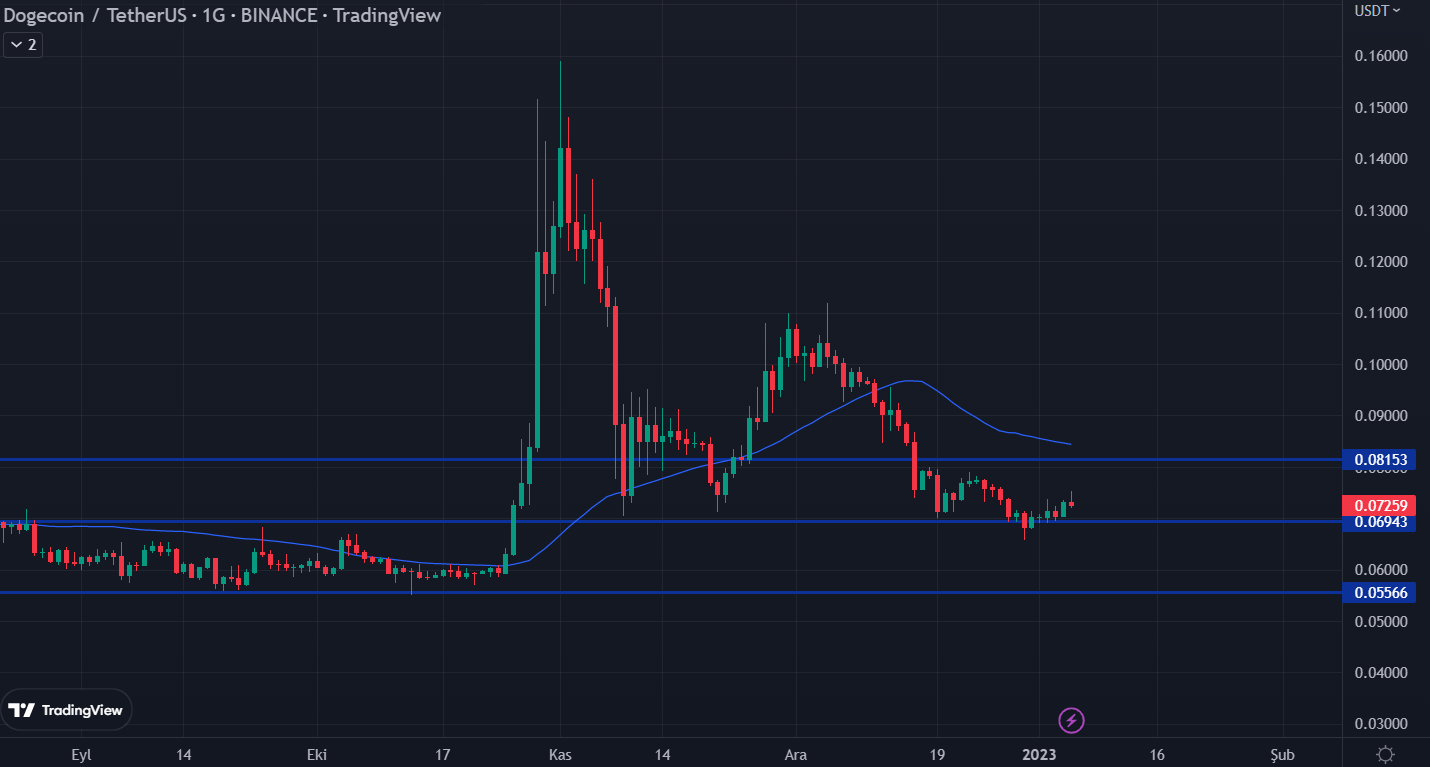 Looking at the daily chart of DOGE, we can see that it declined heavily from the $0.16 region to $0.072. After that, the waters did not calm down in DOGE, the price continued with ups and downs. The next target in DOGE could be the $0.08 zone. Apart from that, in a bearish scenario, the price may drag us down to $0.07.
Dogecoin price analysis reveals that the Relative Strength Index (RSI) is 41, which marks a stable number for DOGE. In addition, the RSI score appears to move linearly, indicating a stable market and equal buying and selling activity, indicating stability in the market.