Twitter CEO Elon Musk's survey to quit his job, dogecoin(DOGE) under pressure.
As the cryptocurrency industry continues to feel the aftershocks of the FTX collapse, the agenda Elon MuskIt was filled with headlines about whether or not to resign from his position on the Twitter platform.
Will Elon Musk's Decision Affect Dogecoin?
Historically, Dogecoin (DOGE) market movements tend to follow developments surrounding the Tesla CEO, whether positive or negative, including a $5 billion influx of market capitalization within five weeks of Musk's acquisition of Twitter. it happened.
Earlier on rumors that Musk and Buterin plan to work together to upgrade DOGE dogecoin Its price had increased by 8 percent. It also rose 25 percent in a week on news that the launch of the DOGE-1 lunar satellite was fast approaching.
Should I step down as head of Twitter? I will abide by the results of this poll.

— Elon Musk (@elonmusk) December 18, 2022
As a matter of fact, Musk published a poll asking whether he should resign as Twitter chairman and promised to abide by the results. The majority (57.5 percent) of the survey participants, who received more than 17 million votes as of the time of writing, said 'Yes'.
Founder of Ethereum (ETH) Vitalic Buterine Commented on Musk's poll, in which 42.4 percent currently voted that he should not resign. Buterin expressed his respect for the decision to publish and abide by the opinion poll. Binance CEO CZgave a response telling Musk to continue on his way.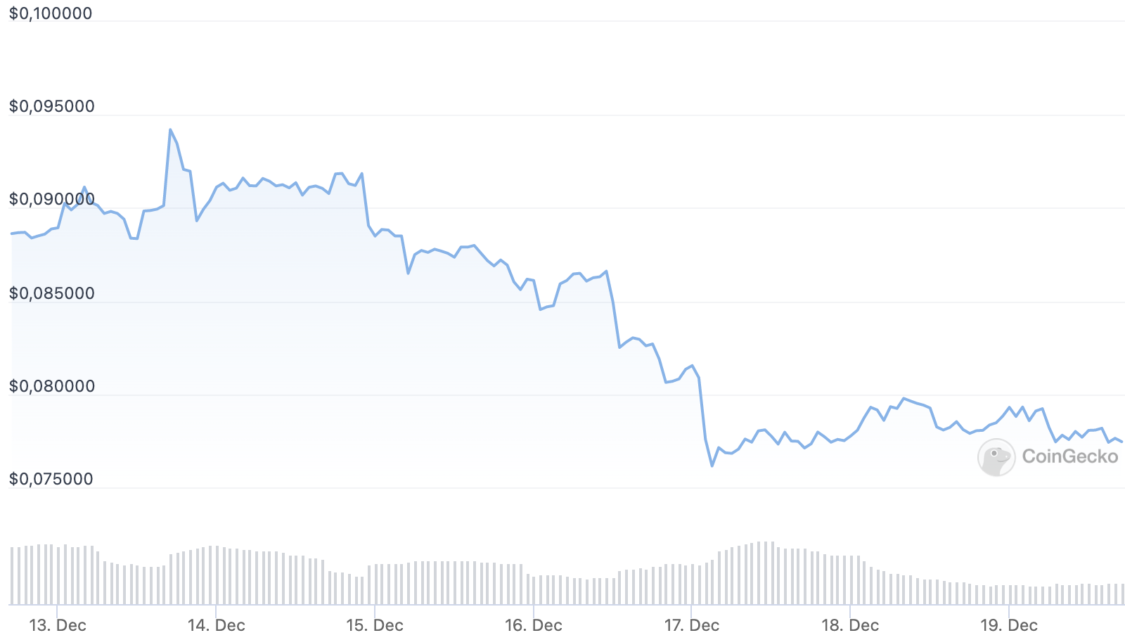 DOGE The price increased by 0.03 percent during the day, as the chart shows. It is moving bearish as it changed hands at $0.07812, down 12.36 percent over the week and 7.06 percent from the previous month.
CoinGecko According to data, DOGE reached a market capitalization of $10.36 billion at the time of writing on December 19th. The popular meme token surpassed Cardano (ADA) to become the eighth best project by crypto market cap.