GAS, which was created to support activities on the Neo network, rose more than 150 percent in a week with the impact of futures transactions.
The cryptocurrency market has witnessed absurd rises in recent days. These rises, in which market makers played an important role, included cryptocurrencies that did not have any news flow and whose project team was not active. The increase on the TRB side exceeded 1100 percent. GAS token was also included in all these bullish scenarios.
GAS, which emerged to increase the network functionality of Neo, known as the Chinese blockchain, has increased by more than 120 percent in the last week. GAS is known as a cryptocurrency that Neo uses in its network activity.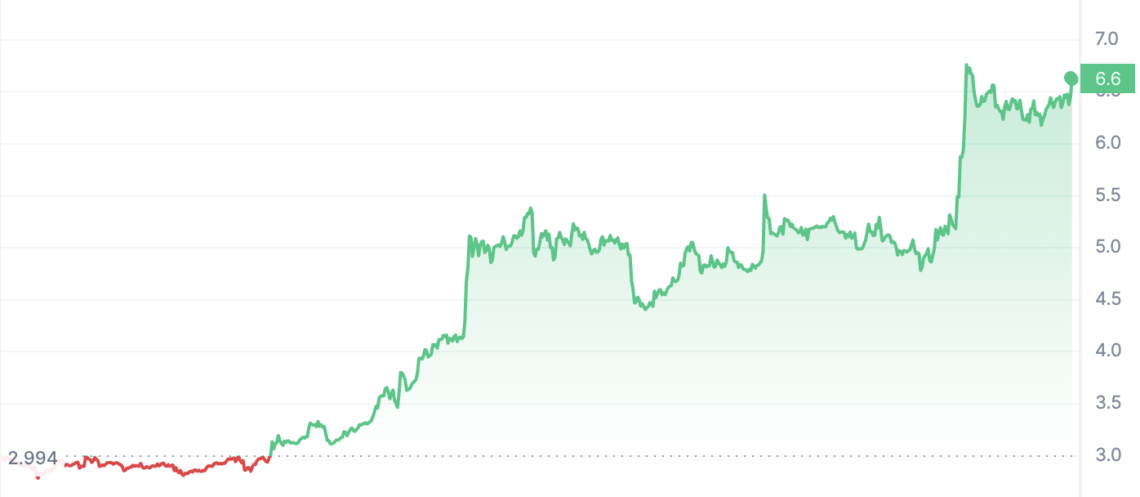 GAS continues its rise
GAS, the blockchain function token of the Neo (NEO) project, has been rising steadily without any reason. There are increasing opinions that price manipulation is behind the rise of GAS.
Binance announced on October 24 that it would list GAS on futures with 50x leverage. Since the listing news, the price of GAS has risen by 165 percent. While GAS was moving at $ 2.61 during the Binance announcement, it reached $ 6,950 the other day.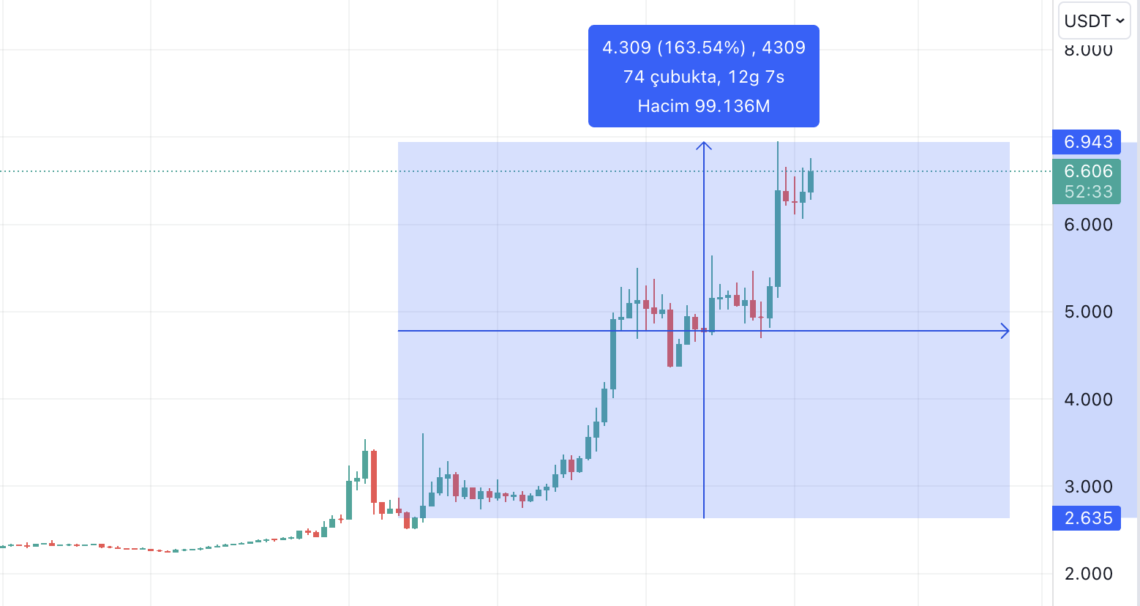 GAS, which had a market value of 25 million dollars before the listing, reached a market value of 70 million dollars. There is no development behind the token, which has achieved a great rise. Although the rise of GAS is associated with the rise of NEO, the effect of futures also comes to the fore.
The token, listed in futures trading, rose due to the influence of market makers. The token has been traded so much that it reached $360 million in spot volume in the last 24 hours. In Binance futures transactions, GAS volume reached 1 billion dollars in the last 24 hours.
GAS is not any crypto project or service. The token is used as a gas token used in transactions on the Neo network and created by the project team to improve the network.
On the GAS side, it was noteworthy that the rise was not organic and that it was the highest riser of the day on the Binance exchange. GAS may decline up to 34 percent in a possible selling pressure. In this case, the token may decline to $4,362.
It is important for crypto traders to be careful and follow market conditions when trading on GAS.