Japan has announced that it will lift bans on foreign altcoins next year. In this context, 31 crypto exchanges registered with Japan's Financial Services Agency in 2023 are preparing to offer trading in the following coins.
Good news for these altcoins, Japan lifts ban
Currently, 31 crypto exchanges registered with Japan's Financial Services Agency cannot offer trading on stablecoin giants such as USDT or USDC. New reports show that Japanese regulators are re-evaluating some of their key restrictions on the use of stablecoins. Japan's Financial Services Agency (FSA) will lift the ban on domestic distribution of foreign stablecoins in 2023, local news agency Nikkei reported on Dec.
New stablecoin regulations in Japan will allow local exchanges to transact stablecoins. "Payments using stablecoins are becoming commonplace," the report said. This could make international remittances faster and cheaper."
The FSA said allowing stablecoin distribution in Japan would require further regulation of Anti-Money Laundering controls. On Monday, the authority began gathering feedback on proposals to lift the stablecoin ban in Japan. Earlier, the Japanese parliament passed the bill banning stablecoin issuance by non-banking institutions in June 2022.
FSA's move directly concerns stock markets
Currently, none of the 31 crypto exchanges registered with Japan's Financial Services Agency offer trading in stablecoins. The latest move will significantly affect cryptocurrency exchanges in the Japan region. Because currently no local exchanges offer trading in stablecoins like USDT or USDC. According to official data, none of the 31 Japanese exchanges registered with the FSA, including companies like BitFlyer or Coincheck, supported stablecoins as of November 30, 2022.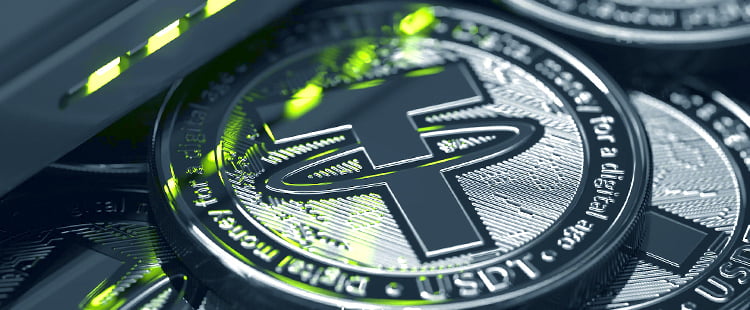 BitFlyer, one of the largest exchanges in Japan, currently lists five cryptocurrencies, including Bitcoin:
Bitcoin (BTC)
Ethereum (ETH)
Bitcoin Cash (BCH)
XRP
Stellar (XLM)
Japanese authorities have been actively working on crypto-related regulations lately
On December 15, the tax committee of Japan's ruling Liberal Democratic Party approved a new proposal. The proposal removes the obligation for crypto companies to pay taxes on issued paper earnings. Previously, local regulators have also issued recommendations against the use of algorithmic stablecoins such as Terra USD (UST). cryptocoin.comAs you follow, Japanese regulators are considering completing the law by restricting algorithmic support of stablecoins.
Meanwhile, the Japanese government is preparing to ease tax requirements for crypto firms. Currently, exchanges are required to pay 30% tax even if they haven't made a profit.