The bankruptcies that occurred throughout 2022 caused serious destruction in the altcoin market. Even Bitcoin and Ethereum lost 75% from their peak prices. Most altcoins in the top 100 have lost more than 90%. In this article, let's include some projects that can protect your portfolio in 2023, with examples such as Fantom.
The most popular Blockchain platforms of 2022 according to network data: BNB, ETH and Fantom
For an ideal 2023 portfolio, it might make sense to take a look at last year's data. For example, data provided by Coin98 Analytics revealed the most populated Blockchains of 2022. BNB Chain ranks first among the most popular Blockchains by the total number of Wallets. This also means that the Binance ecosystem is in a phase of development throughout the year. However, a detailed look at the data shows that DeFi projects like Fantom are closing the gap fast.
BNB Chain and Ethereum continued to lead the Total Wallet count metric, while examples like Phantom and Optimisim were at the forefront of the 'growth' metric. For example, Fantom has grown over 2000% in the number of wallets this year. This means that Fantom has gained new users despite a year of bankruptcy. The list and growth rates are as follows:
Which stablecoin should I choose?
cryptocoin.com As we reported, investors using Terra UST in 2022 witnessed the biggest collapse in crypto history. The stablecoin UST was wiped from the market in less than a week. Therefore, even cryptocurrencies whose purpose is to offer a fixed price now carry high risk. To answer these concerns later in the article, let's take a look at the best stablecoins of 2023.
Best stablecoins to watch in 2023:
A recent report by U.Today analysts includes what we should pay attention to in this topic:
The top three central stablecoins (Tether [USDT], USD Coin [USDC] and Binance USD [BUSD] from Binance and Paxos) will remain unbeatable.
Meanwhile, there is a possibility that USDC will surpass USDT in terms of market cap in 2023.
In the decentralized stablecoin space, cards are redistributed. Existing designs do not prevent assets from being fixed repeatedly. Maker's DAI clearly benefits from this process;
The stablecoin segment will be of interest in Europe as the industry desperately needs secure and regulated EUR-based stable cryptocurrencies.
Finally, we should expect the emergence of new stablecoins pegged to extraordinary assets, including commodities such as Offshore Yuan (CNH), Gold (XAU), and Silver (XAG).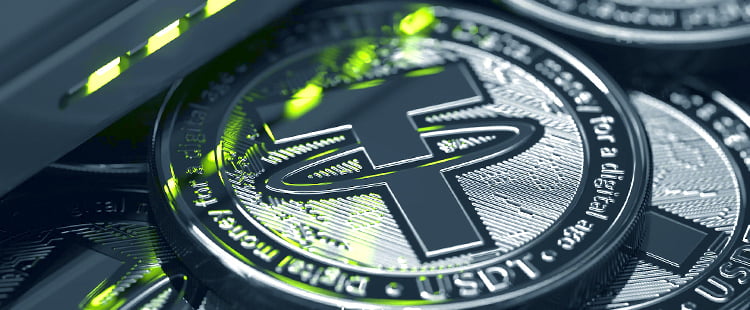 As a result, as in the first item, analysts state that USDT, USDC and BUSD are currently the safest stablecoins. For example, USDC capitalization exceeded $58 billion in late June 2022. Analysts say that in 2022, USDC usage among whales, supply in Ethereum (ETH) and number of daily transactions etc. They noticed that it managed to beat USDT with a large number of indicators, including In addition, BUSD continues to grow, accumulating 30% year-on-year volume. Apart from these, let's list a few examples within the 'decentralized stablecoin' category.
The best decentralized stablecoin projects for 2023
Dai (DAI) made its debut in September 2017. It is the only example of the DeFi protocol that has been widely adopted. Collateralized by the cryptocurrency itself: Ethereum (ETH) and Maker (MKR) play crucial roles in their design.
FRAX pioneers the concept of hybrid stablecoin as it is partially collateral-backed and partially algorithmically stabilized. FRAX is part of the Frax Protocol, which also includes a management token, Frax Shares (FXS).
TRON DAO launched USDD, an algorithmic crypto-collateralized stablecoin by its ecosystem, in 2022. USDD is backed by a variety of cryptocurrencies, including Bitcoin (BTC), Tronics (TRX) and USDT. As of late December 2022, USDD is double collateralized.
stablecoins pegged to EURO
Euro Coin (EUROC) was launched in the 3rd quarter of 2022. Since Circle is the major issuer of USD Coin (USDC) stablecoins, it has expanded the 100% collateral design of its new product. However, EUROC is fully backed by Euros held in Euro denominated bank accounts in regulated institutions.
EURT (also EURt or Euro Tether) is a stablecoin pegged to Europe by Tether Limited, the creator of USDT. It entered the market in 2020. By the way, it has not yet gone mainstream: its supply is limited to 400 million euros in Ethereum (ETH).
EUROe is the first attempt to develop an EU-regulated stablecoin for the euro. EUROe is the brainchild of Web3 infrastructure firm Equilibrium Labs, headquartered in Helsinki.
Different-asset-pegged stablecoin projects to watch in 2023
Tether Gold (XAUT) is a pioneering multipurpose stablecoin backed by physical Gold. Its issuer, Tether Limited, is promoting this asset as a "safe haven" amid the growing market volatility of both digital and fiat currencies.
TrueUSD (TUSD stablecoin issuer) has launched TCNH, an Offshore Chinese Yuan stablecoin product, together with TRON DAO. The CNH is an overseas "version" of the Chinese Yuan (renminbi) and is therefore not subject to Chinese law.