Ethereum ( ETH) staking protocol Lido DAO ( LDO), approximately 6 billion dollarstotal locked assets ( TVL) with DeFitook the lead.
Cryptocurrency market DeFi the wind continues to blow. Many DeFi project attracts great attention thanks to its staking and lending platforms. Billions of dollars of assets transferred DeFi The project attracts a lot of attention from crypto investors. One of these projects Lido DAO, highest TVLhas DeFi it was a project. Platform, 5.98 billiondollar TVLwith MakerDAO left behind. This situation, LDOalso on the side 10 per centIt triggered a rise above .
Lido DAO Takes Leadership By Increasing TVL Amount To $5.98 Billion
Ethereum ( ETH) Layer-2 stakingprotocol Lido DAO ( LDO), total locked assets ( TVL) has gained a place on the agenda by reaching leadership worth. LDO, after this progress 10 per centspent on it.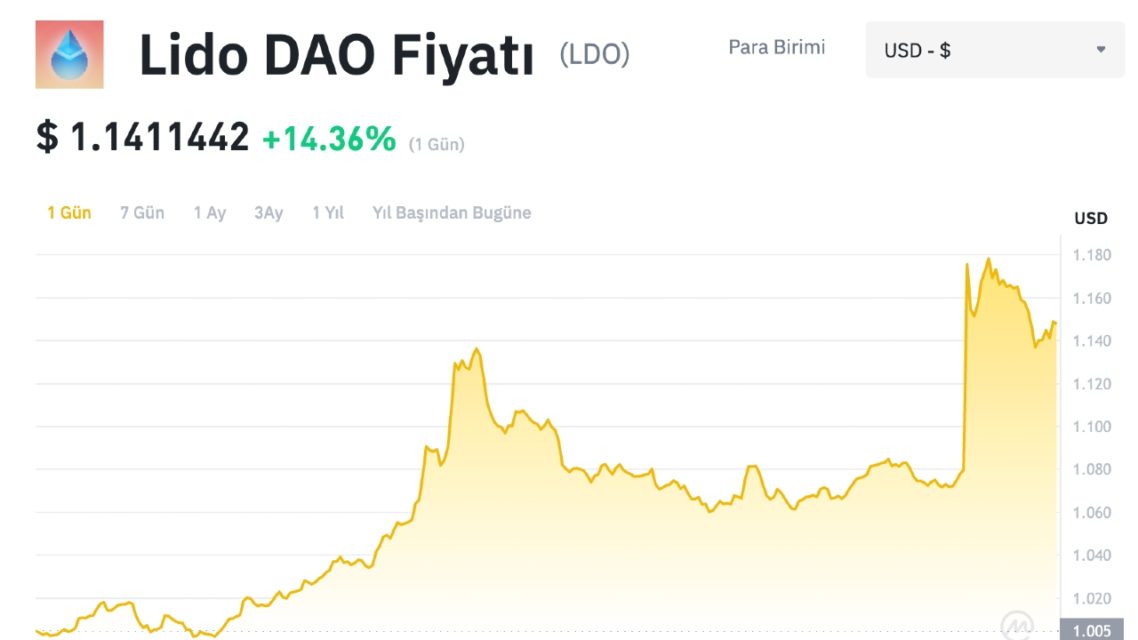 defecationAccording to data shared by DeFiThe overall amount of TVL in the industry 38.88 billion reached dollars. On the ranking side, there was a remarkable change. Lido DAO took the lead with a TVL ratio of $5.98 billion. MakerDAO is in second place with TVL of $5.93 billion. Also, AAVE holds third place with a TVL of $3.73 billion.
This development by the popular project, LDO positively affected the price. The popular cryptocurrency rose from $1 to $1.14.