McKinseyand Companyreport, metaverseof technology 2030in the year 5 trillionstated that it will create a value of $.
For almost a year and a half, the crypto industry has been going through tough times. Not only cryptocurrencies were affected by the period of intense crises and collapses. A big FOMOcreator metaverse became one of the sectors where money inflows decreased the most. Although blockchain adoption is on the rise, the impact of the bear market has been remarkable. metaversepreparing a report on McKinseyand Company, 2030announced that technology will create great value.
McKinsey and Company Marks 2030 for Metaverse
McKinsey and Company , in its report, suggested that metaverse technology will create strong value. The report noted that for the technology to reach its full potential, it needs four different factors.
According to the report, these needs were devices, interoperability, enabling platforms and development tools. Also, according to the report, the success of the technology has been attributed to more user adoption and use.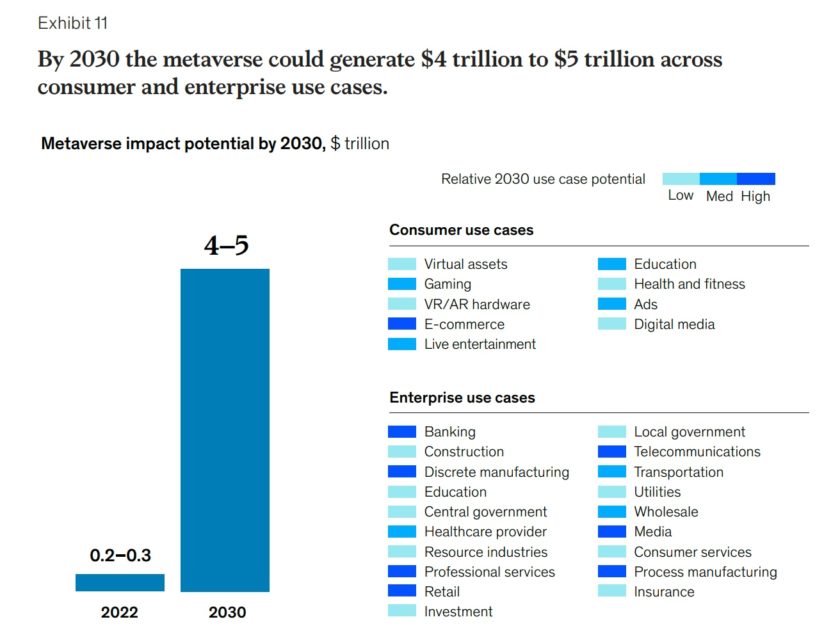 The report announced that its preferred technology in many areas is just at the beginning of the road. Approximately 9 differentpreferred technology in the field, bankingand media It can also provide integration with different sectors such as According to this report, if it can reach its full potential 5 trillioncan create a dollar value.