TokenFi (TOKEN), the cryptocurrency issued by Floki, rose with the news that it would be listed in Binance's futures.
Binance affects the market in an upward direction with successive listing news. The crypto exchange announced that it will list TWT in futures during the day. Binance immediately announced the listing of TOKEN, the new apple of the eye of the crypto community. TokenFi (TOKEN), which Floki launched in October, will be listed on Binance futures at 18:00 on November 3.
Taking action with Binance's listing announcement, TOKEN achieved a 44 percent increase.
TokenFi (TOKEN) took off with the Binance announcement
Tokenization project TokenFi (TOKEN) achieved a sensational rise of 44 percent during the day. Behind this rise is the Binance announcement. Binance will list TOKEN on futures with support for up to 50x leverage. The impact of the news created a buying appetite on the TOKEN side.
TOKEN was revealed by Floki. Floki launched TOKEN on October 27th. The project, which emerged with great expectations and community support, is showing an upward trend.
TOKEN's listing on Binance created a new price zone.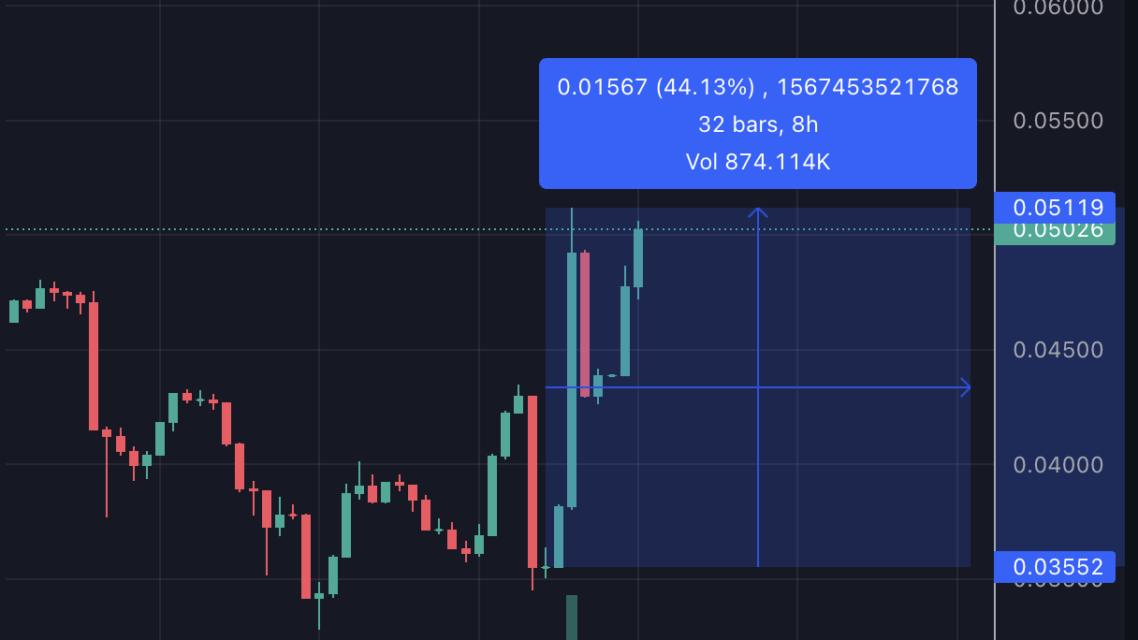 Binance opens its doors to TOKEN on November 3, 18:00. TOKEN, which has a market value of approximately 25 million dollars, may continue its rise with the influence of Binance. The popular cryptocurrency tested the resistance point from the previous day by dropping a needle to $ 0.05119 during the day. If this region is exceeded, TOKEN may rise to $0.054. Especially the start of trading on Binance may push the TOKEN price even higher. If it does not face major selling pressure, the popular cryptocurrency could test $0.06.
On the other hand, when the news effect wears off, it may trigger a decline. Traders who purchased TOKENS on October 27 may choose to sell when Binance launches their futures listing. In this case, TOKEN may retreat to the $0.043 support. Since this zone is a strong support point, if it breaks, the price could drop to $0.040. The next support point for TOKEN will be the $0.03750 region.