Indonesia-based crypto exchange Tokocrypto, BinanceThe company has been on the rise with the news that it has sold more shares to the company.
The volatility in the cryptocurrency market continues. Many companies are trying to build infrastructure for the next crypto cycle. Cryptocurrency exchanges, in particular, are working hard to increase their assets and take strong steps. One of them, Binance, has attracted attention with its global investments. Although Binance has been in an atmosphere of fear lately, it continues its expansion efforts at full speed. As one of these efforts, Binance company increased its Tokocrypto shares.
Tokocrypto Coin Rise, Binance Effect
Binance'of, Indonesia's largest cryptocurrency exchange Tokocrypto It was on the agenda that he would buy . Influenced by this news, Tokocryptoecosystem product TKO experienced an increase of nearly 50 percent. News, BinanceIt came after rumors that 's could go bankrupt just like FTX.
The world's largest cryptocurrency exchange Binance, your eye Indonesia He planted it. The company is Indonesia's only regulated stock exchange, T. okocryptoIt buys shares of .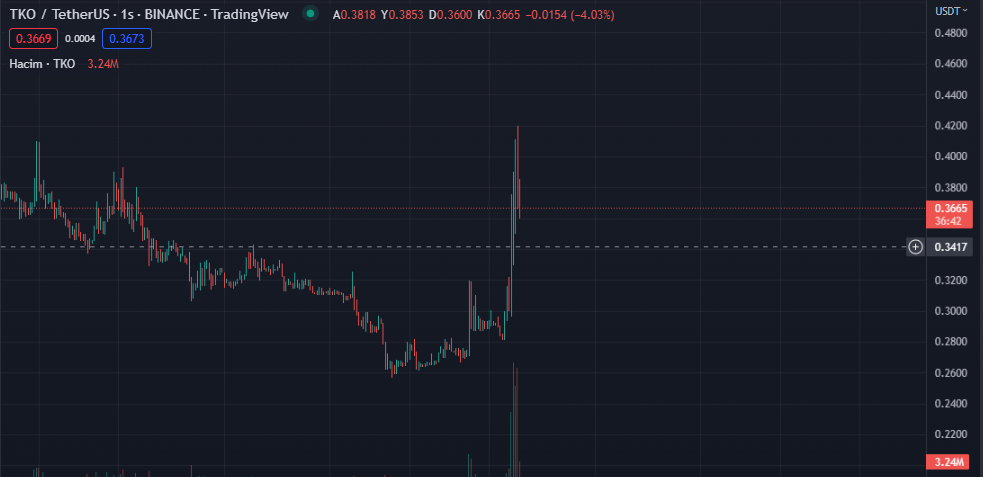 Tokocryptostock exchange token TKOinfluenced by the news $0.26from levels $0.42 rose to levels. According to the media reports Binancewants to buy 100 percent of the Indonesia-based stock market.
BinanceCEO Changpeng Zhao ( CZ), made statements on the subject. CZ, " Binance was the majority shareholder of Toko from the very beginning. We just included more cash and slightly increased our shareholding." said.