According to CoinGecko data, which cryptocurrencies are in the Top 100 and have been the most rising this week?
Cryptocurrency market has left behind a difficult 2022 year. After 2022, when crises were experienced and new steps were taken, some cryptocurrencies stand out in the first week of the new year.
The Most Rising Cryptocurrencies in the Top 100 of the Week
While the effects of the past year were reflected in the new year, the prominent cryptocurrencies this week were listed as follows:
1- Lido DAO (LDO)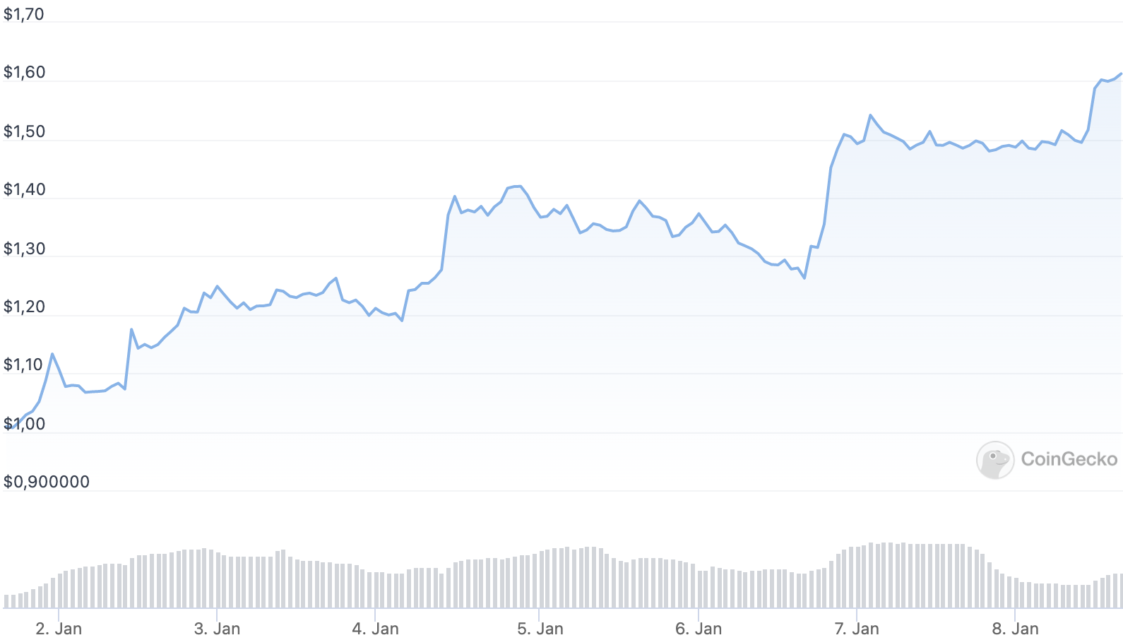 LDO, which has charted upwards in the last 7 days, is among the most valued cryptocurrencies of the week with a growth of 69.5 percent, which has not been experienced for a long time. The price of LDO, which started the week with $1.01, went up to $1.61.
2- Left (LEFT)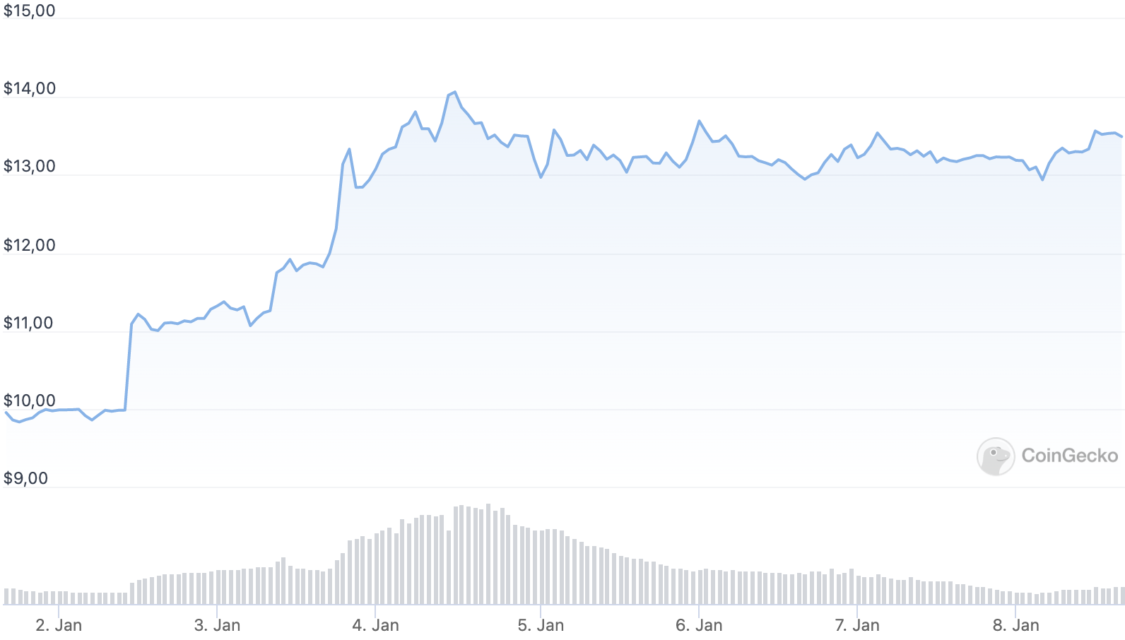 Solana has been on the rise with Ethereum founder Vitalik Buterin expressing his support for Solana on his Twitter account, the rise of BONK, a new meme token released on the Solana network, and the launch of the HeyWallet app. With a growth of 35.5 percent this week, its price rose to $ 13.49.
3- Ethereum Classic (ETC)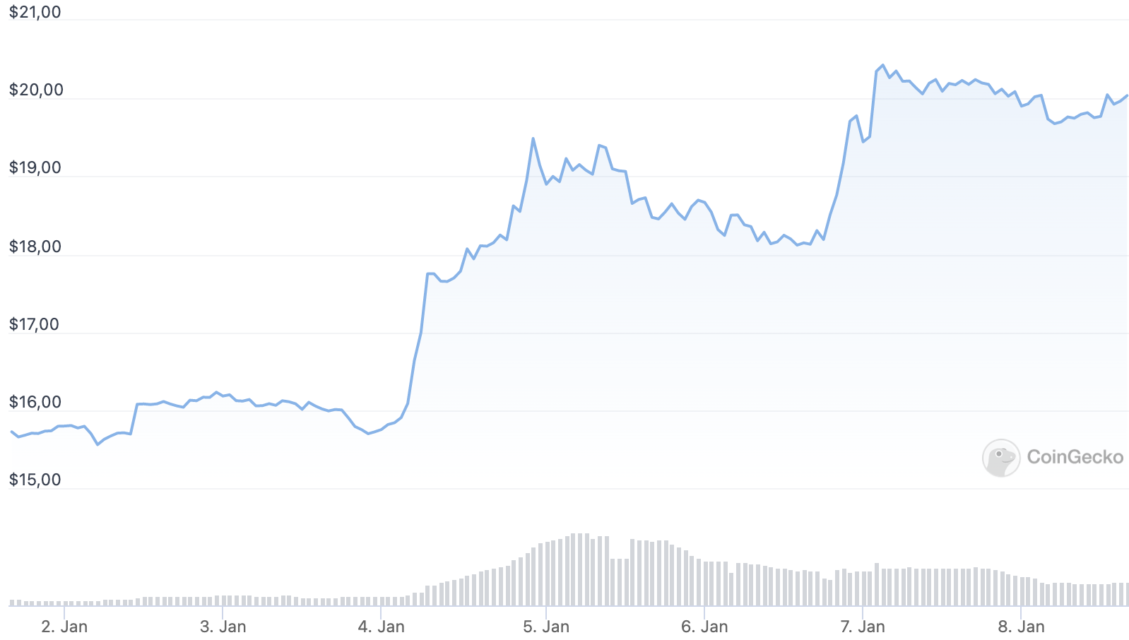 ETC increased by close to 28 percent from $ 15.72 to $ 20.04 in the last 7-day period and became one of the most valuable cryptocurrencies of the week.
4- Frax Share (FXS)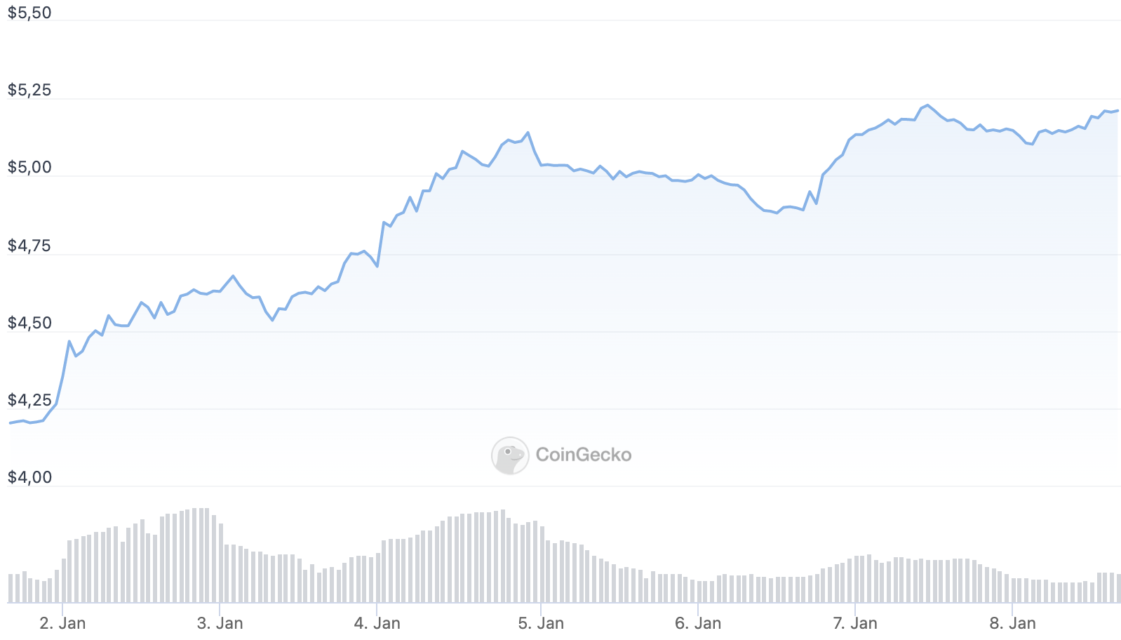 The weekly growth performance of FXS, whose price was at the level of $4.20 at the beginning of the month, was 26.1% throughout the month. Its current price is at the level of $5.21.
5- NEAR Protocol (NEAR)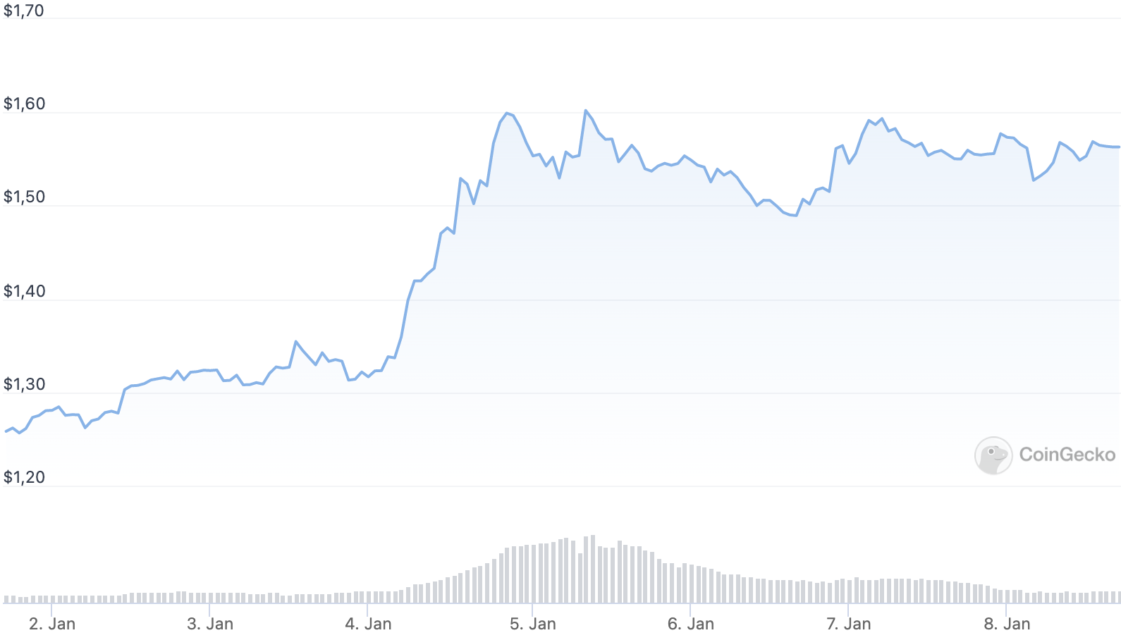 On January 1, NEAR price rose 24.2% to $1.56 as it witnessed the new year rally. The increased volume movement, on the other hand, indicates a strong buyer's interest in chasing higher prices.