2022 is the year of crypto winter, with prices falling from November 2021 highs; several crises fueled the fire, opening the door to bankruptcies. Two main events throughout the year stood out from the crowd: the collapse of the Terra blockchain and crypto exchange FTX.
Both incidents gave a negative industry image that reached a wider audience and significantly damaged trust between cryptocurrency service providers and their users. Of course, good things did not happen! Here is what happened in the crypto industry in 2022!
January
The crypto community celebrates the day the first Bitcoin block, called the Genesis block, was mined on January 3, 2009.
AK Party Group Deputy Chairman Mustafa Elitaş emphasized that the work on crypto assets is aimed at preventing malicious people and protecting investors.
Domestic automobile company TOGG announced that it is collaborating with Avalanche developer Ava Labs.
President Recep Tayyip Erdoğan met with Nayib Bukele, President of El Salvador, which accepts Bitcoin (BTC) as its official currency.
Shiba Inu's (SHIB) Twitter account announced the metaverse project, which will be based on the SHIB ecosystem.
NFT trading volume reached a record level of $6.13 billion in January. Volume in January increased by 129 percent compared to December.
Crypto asset trading platform FTX has reached a valuation of $32 billion with an investment of $400 million.
February
Blockchain-based gaming industry has reached a value of $ 1 billion.
Wider Games, one of the largest gaming platforms in the world, has decided to invest in Turkey.
President of Religious Affairs Ali Erbaş touched upon cryptocurrencies and metaverse in the live broadcast of A Haber, which he attended.
Toyota Turkey Marketing and Sales Inc. held its annual traditional meeting as a closed circuit on the metaverse platform.
President of the Presidency Digital Transformation Office Ali Taha Koç and Minister of Agriculture Bekir Pakdemirli held a meeting. During the meeting, the use of blockchain in agricultural technology came to the fore.
The Fed has banned top officials from buying crypto.
Mehmet Muharrem Kasapoğlu, Minister of Youth and Sports, broadcast the metaverse.
Bitcoin donations collected for Ukraine exceeded 4 million dollars.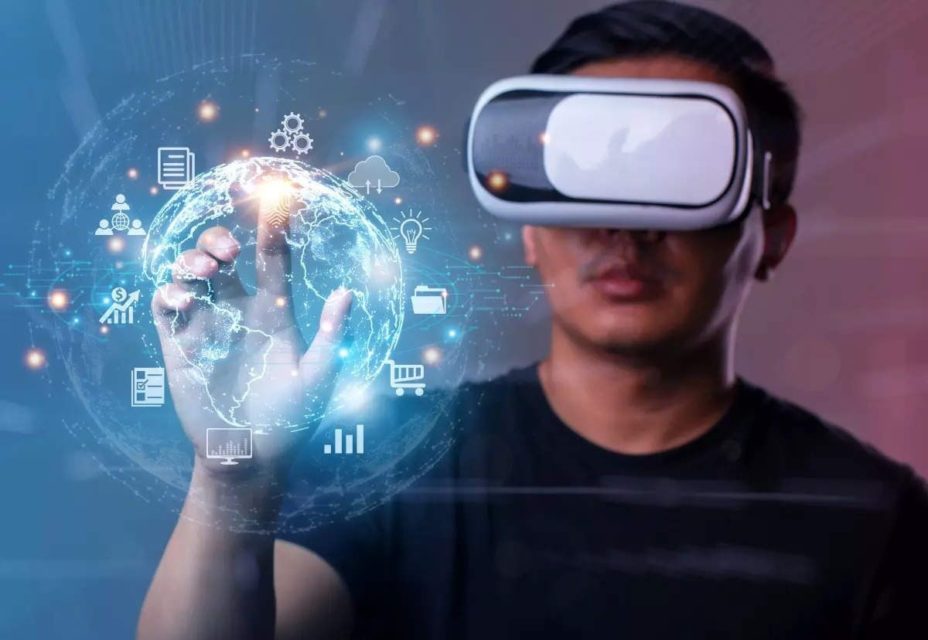 March
MUSIAD prepared a report on crypto assets.
The Ministry of Treasury and Finance shared the roadmap for the development of the TROY payment system.
The first scientific meeting was held on the Metaverse.
METU developed new technology in the metaverse.
President Erdoğan stated that topics such as the metaverse and web3 show that we need to focus on digital culture.
Nureddin Nebati, the Minister of Treasury and Finance, said that the final technical studies on the regulation of cryptocurrencies were carried out.
Parliamentary Research Services Presidency has prepared a 68-page report titled "Country Examples of Legal Regulations Regarding Crypto Assets".
April
Tesla CEO Elon Musk, one of the biggest reasons for Dogecoin's popularity, bought 9.2% of the shares of Twitter, the social media platform where cryptocurrencies are talked about the most, at the beginning of April.
Reddit has announced that it will integrate Ethereum-based NFTs into its platform.
The largest institutional Bitcoin investor MicroStrategy bought 4167 BTC at a price of $ 45,714.
It was Miami Mayor Francis Suarez's unveiling of the "crypto bull" statue. The 3000-pound sculpture created for the Bitcoin conference has become one of the important symbols of the industry.
The Luna Foundation announced that it purchased $173 million worth of BTC this month.
The European Union has increased its sanctions due to Russia's invasion of Ukraine and has limited crypto money transfers to Russia to 10,000 euros.
About two weeks after Tesla CEO Elon Musk bought the stock, he made an offer to buy all of Twitter. Musk's offer has been on the agenda for a long time, and when the dates show April 25, 2022, Musk officially bought Twitter. Tesla CEO sold $8.4 billion of shares of his company to complete the deal.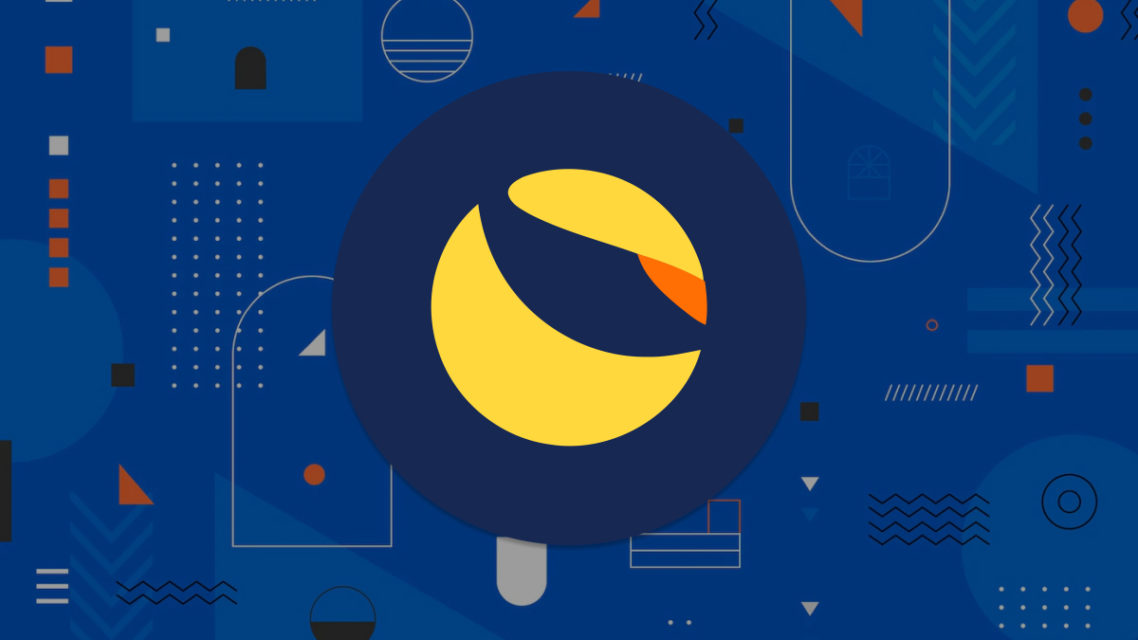 May
Tron's stablecoin USDD is launched.
The Luna Foundation bought $1.5 billion worth of Bitcoin to strengthen its stablecoin reserve.
The Turkish Economy Bank announced that it has launched the metaverse fund.
Terra's stablecoin UST lost the $1 pair when the dates showed May 9, 2022. After the turmoil, the leading cryptocurrency Bitcoin fell below the $30,000 level.
On May 10, Binance announced that it has stopped UST and LUNA withdrawals.
Terra's native cryptocurrency, LUNA, also lost 80 percent, and the LUNA supply has increased more than 30 times in four days.
Terra blockchain has stopped working.
Terra founder Do Kwon announced that they would save the UST and soon released a recovery plan. Kwon announced the release of LUNA 2.0. It has been announced that investors will receive new tokens via airdrop. Do Kwon's proposal was accepted by user vote.
Binance announced that it has delisted the UST and LUNA trading pairs.
Terra Labs' legal team announced that he is resigning.
After the collapse of the Terra ecosystem, G7 took the cryptocurrency regulations on its agenda.
SWIFT has started testing CBDC integration.
Vitalik Buterin marked August for Ethereum's transition from proof-of-work algorithm to proof-of-stake.
Cryptocurrency regulations were on the agenda at the Presidential Complex.
LUNA 2.0 was listed on Binance and after its listing, its value has increased by 40 percent.
June
The CFTC has sued cryptocurrency exchange Gemini for misleading customers.
Luna 2.0 has dropped to an all-time low.
Tether's stablecoin, USDT, was launched on the Tezos blockchain.
The US Securities and Exchange Commission has launched an investigation to examine whether Binance's native token, BNB, is a security.
The US Securities and Exchange Commission has announced that it has launched an investigation into Terra's sinking stablecoin, UST.
Presidential Communications Director Fahrettin Altun said that Turkey should be a part of the metaverse.
The Fed announced that it was raising interest rates by 75 basis points. This was recorded as the highest rate hike since 1994.
Bitcoin fell below the $20,000 level on June 18, 2022.
Albania has announced that it will impose a tax on cryptocurrencies from 2023.
Gary Gensler, Chairman of the US Securities and Exchange Commission, said that Bitcoin is a commodity.
The court ordered the liquidation of Three Arrows Capital, which was experiencing hard times after the collapse of UST and LUNA.
The European Union has passed the cryptocurrency bill.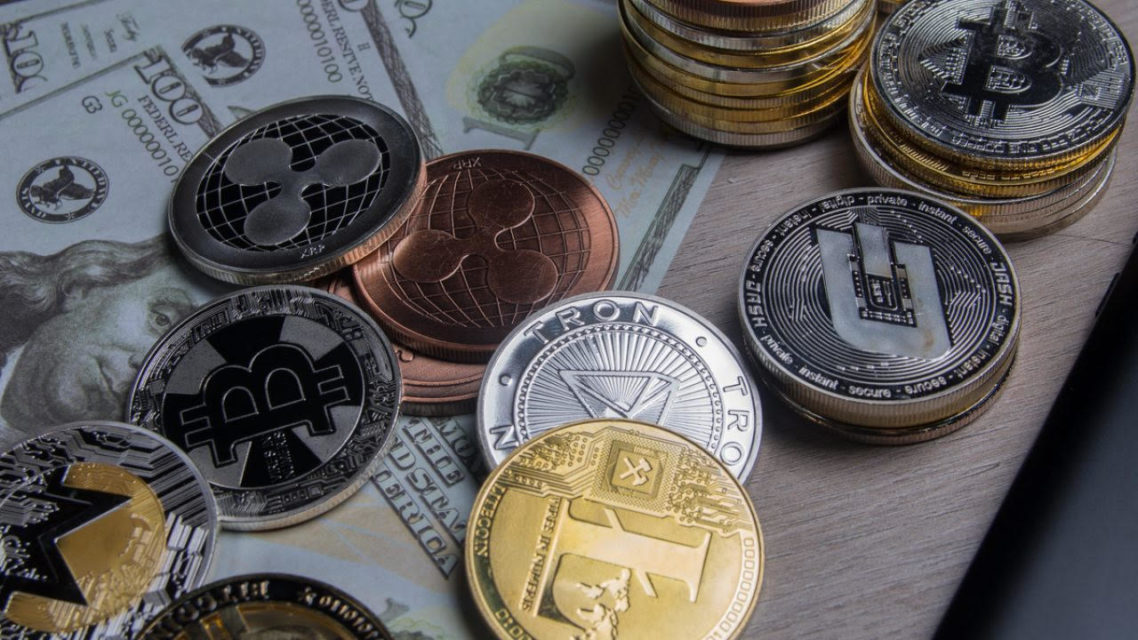 July
Cryptocurrency exchange FTX US has approved the acquisition of BlockFi.
Cryptocurrency hedge fund Three Arrows Capital has filed for Chapter 15 bankruptcy.
The Bank of England Financial Policy Committee (FPC) reported that crypto does not pose an immediate risk to the financial system but needs to be addressed.
The US Treasury Department has released its first report on the regulation of digital assets.
Twitter sued Elon Musk for failing to complete the $44 billion acquisition.
Gary Gensler, Chairman of the U.S. Securities and Exchange Commission (SEC), said the agency could use its executive power to regulate the crypto industry.
Russian President Vladimir Putin has passed a law banning payments with digital assets.
According to reports in South Korea, the house of Daniel Shin, co-founder of Terrafrom Lab, in Seoul was raided by prosecutors the other day.
August
Researchers at the University of Illinois have discovered vulnerabilities in the Bitcoin (BTC) Lightning Network that could lead to the theft of 750 BTC.
The Netherlands announced that it has arrested the suspected Tornado Cash suspect in Amsterdam.
Singapore's Nanyang Technological University (NTU) and the Algorand Foundation announced that they are preparing to establish a blockchain research center.
MTV has added 'Best Metaverse Performance' to its video and music awards this year. South Korean band BlackPink received the award.
This year, Nakamoto added a new one to my claims. Australian computer engineer Craig Wright claimed to be Satoshi Nakamoto, the founder of Bitcoin (BTC).
Thodex Founder Fatih Özer was caught in Albania.
Formula 1, the world's largest racing organization, has filed two separate trademark applications for NFT and cryptocurrency.
Blackrock and Coinbase partnered to expand access to crypto among institutional investors.
September
The Ethereum Merge took place, but investors did not find what they wanted in terms of price.
Cardano performed the Vasil Hard Fork.
Queen of England II. After Elizabeth's death, the market was flooded with cryptocurrencies and NFTs on behalf of the queen.
The European Central Bank (ECB) is exploring distributed ledger technology (DLT) to improve the efficiency of interbank payments.
Interpol has issued a red notice for Terraform Labs co-founder Do Kwon.
The US will collaborate with Ripple to further explore the digital dollar project and create a technical sandbox.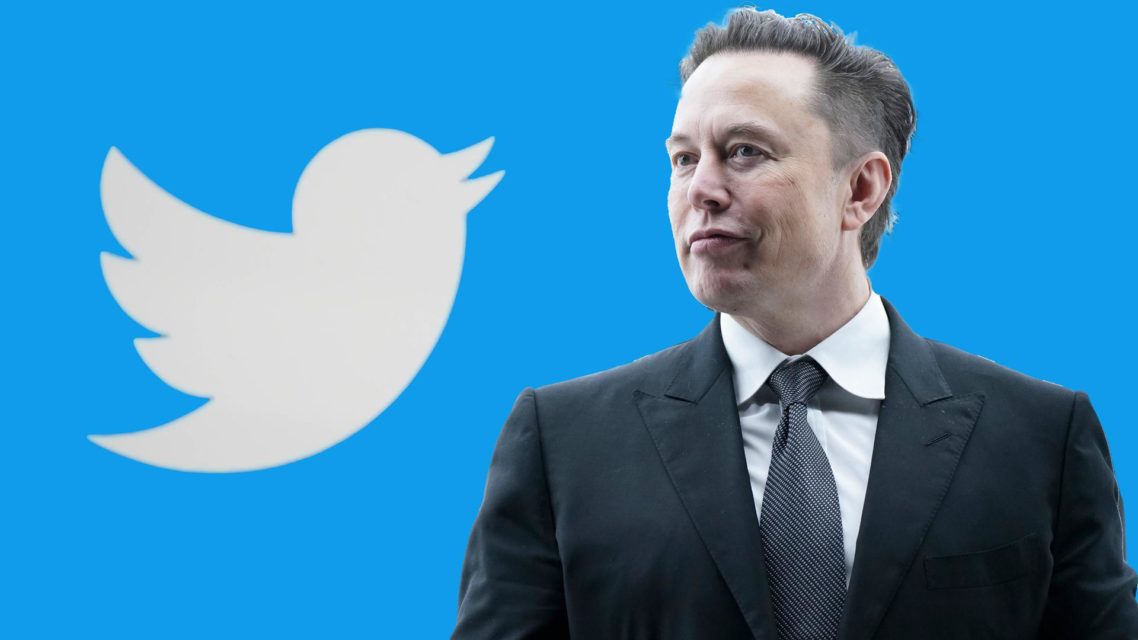 October
The SEC has opened an investigation against Kim Kardashian for illegal advertising.
Tesla and SpaceX CEO Elon Musk made an offer to buy Twitter for $54.20 per share.
South Korea froze the crypto holdings of Terra CEO Do Kwon.
Cryptocurrency exchange Binance has announced that BNB Chain has been discontinued.
The European parliament has approved the digital asset legislation.
Bored Ape Yatch Club creator Yugo Labs has been investigated by the SEC.
The Texas regulator began investigating FTX US and Sam Bankman-Fried.
Ethereum scaling protocol Aptos has released its mainnet.
As a result of the operations held in 8 provinces in Turkey, cryptocurrencies worth 40 million dollars were seized.
The Chairman of the Commodity Futures Trading Commission (CFTC) stated that Ethereum is a commodity.
BitMEX CEO Alexander Höptner announced that he is stepping down.
It has been announced that Tesla CEO Elon Musk will become the new owner of Twitter in three days.
Global tech giant Google has launched a cloud-based node engine for Ethereum developers.
Binance becomes Twitter's equity investor. Binance CEO Changpeng Zhao supported Elon Musk's acquisition of Twitter.
Elon Musk has dissolved the Twitter board and remains the sole executive.
November
FTX walked with Binance to refund users at a one-to-one rate. SBF also thanked CZ for his assistance.
It has been revealed that the FTX exchange has stopped withdrawals. Analysts, citing on-chain data, stated that the exchange did not perform the withdrawal process for hours.
FTT, the cryptocurrency of FTX, fell from $ 22 to $ 2.39. Behind this was the stock market's inability to process withdrawals and the fear of possible collapse.
The US Commodity Futures Trading Commission (CFTC) announced that it is monitoring the relationship between Binance and FTX.
Bitcoin (BTC), the leading cryptocurrency, experienced a decrease of about 15 percent, falling below $ 17,150.
Cryptocurrency exchange Binance has raised its insurance funds to $1 billion following the recent crypto volatility.
FTX TR announced that it has stopped withdrawals.
US regulators the Securities and Exchange Commission (SEC) and the Commodity Futures Trading Commission (CFTC) have launched an investigation for FTX.
Binance has stopped buying FTX.
FTX has suspended new users from registering on the exchange.
FTX Japan announced that it is suspending operations.
FTX declared bankruptcy, filing Chapter 11
FTX US has stopped withdrawals.
Crypto exchange FTX was hacked and money outflows occurred from the exchange.
Binance announced that it is freezing FTT deposits.
Kraken, FTX and Alameda froze their assets.
The Financial Crimes Investigation Board (MASAK) has launched an investigation on FTX.
FTX allegedly has about 1 million creditors.
US officials wanted to bring FTX CEO Sam Bankman-Fried into the country for questioning.
Investment firm Genesis has stopped withdrawals from its Genesis Capital Global arm.
Temasek, Singapore's state investment fund, zeroed in on FTX investments.
The Albanian court ordered the extradition of Thodex founder Fatih Özer to Turkey.
Restructuring and appointing a new CEO, FTX began scrutinizing its assets.
It has been claimed that Ripple company wants to buy FTX assets.
Crypto exchange FTX reportedly owes $3 billion to its biggest creditors.
Crypto company Genesis has announced that it will go bankrupt if it fails to find funds. It received a negative response from the Binance exchange.
The Financial Crimes Investigation Board (MASAK) confiscated the assets of Sam Bankman-Fried and related persons as a result of the lawsuit filed against FTX.
Singapore state investment fund Temasek came under scrutiny by the government as it was zeroed out of its FTX investments.
Bitfront has decided to cease operations, citing the impact of the FTX events.
BlockFi, which has filed for Chapter 11 bankruptcy, has announced that it has $355 million in assets in FTX.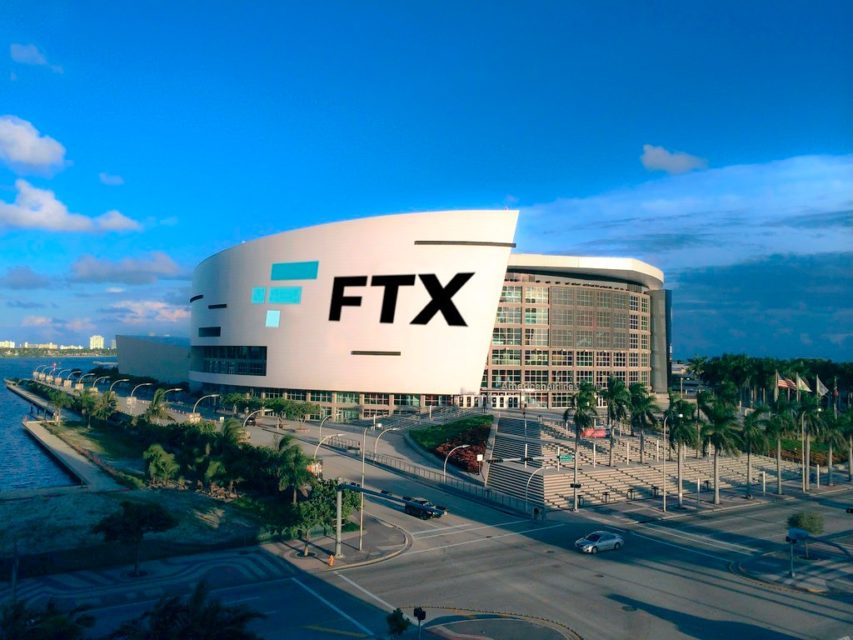 December
FTX's Japan arm plans to return funds to Japanese customers.
Browser platform Opera has announced that it will offer NFT rendering service next year.
Elon Musk has disclosed documents showing that Twitter is being used extensively by Joe Biden and his team for censorship.
Genesis is in debt of $900 million due to the Earn protocol with Gemini. The debt has to be paid to Gemini customers.
Sam Bankman Fried, former CEO of FTX, admitted to Alameda Research that he had been given special treatment in the past.
Debt liability rises after Genesis halts withdrawals. Genesis' $900 million debt has doubled.
Sam Bankman-Fried said that the statements of John Ray, the new CEO of FTX, were false.
Emini announced that he would set up a committee for the Earn protocol, which they carried out with Genesis.
Mazars has announced that it will audit the KuCoin exchange's proof of reserve.
US federal prosecutors investigated Sam Bankman-Fried on suspicion of manipulation in the Terra crisis.
Amber Group has terminated its partnership with Chelsea.
Sam Bankman-Fried appeared on his first hearing after his arrest in the Bahamas.
Sam Bankman-Fried's request to be released on bail was denied by the judge.
Amber Group, which was on the verge of bankruptcy, raised a fund of $ 300 million.
As Binance reported, auditing firm Mazars has announced that it is withdrawing from serving all crypto clients.