BONK Coin has gained more than 50 percent in the last 24 hours. After the ascension, research on BONK Inu also gained momentum. Bonk Inu, which is one of the dog-themed coins on the Solana blockchain, has seen its ATH as of January 5, 2023.
What is BONK Coin?
Known by code BONK, Bonk Inu has been described as the first dog-themed memecoin made "for the people, by the public" on Solana. It is essentially part of a project that transfers 50 percent of the total supply to the community with the aim of rehabilitating the volume of the Solana network, which has been struggling for some time.
BONK Coin was first launched on December 25. Shortly after it entered the market, it faced a sudden interest. This was because the Solana community needed to create a new FOMO. As a matter of fact, this need was met with SOL, which started to rise after the project.
BONK Coin Market Data
Bonk Inu, on the other hand, saw its all-time low price, namely its ATL, as 0.000000086142 USD just a week ago on 29 December 2022. BONK, which saw its ATH at 0.000004873759 USD, reached a transaction volume of 152.814.250 USD in the last 24 hours. The fact that he made the leap in such a short time attracted attention. So much so that it can be the new Dogecoin of BONK Solana? brought the question.
There is a supply of 47 trillion BONKs in circulation, and a total supply of 99.189.048.983.878.17 coins.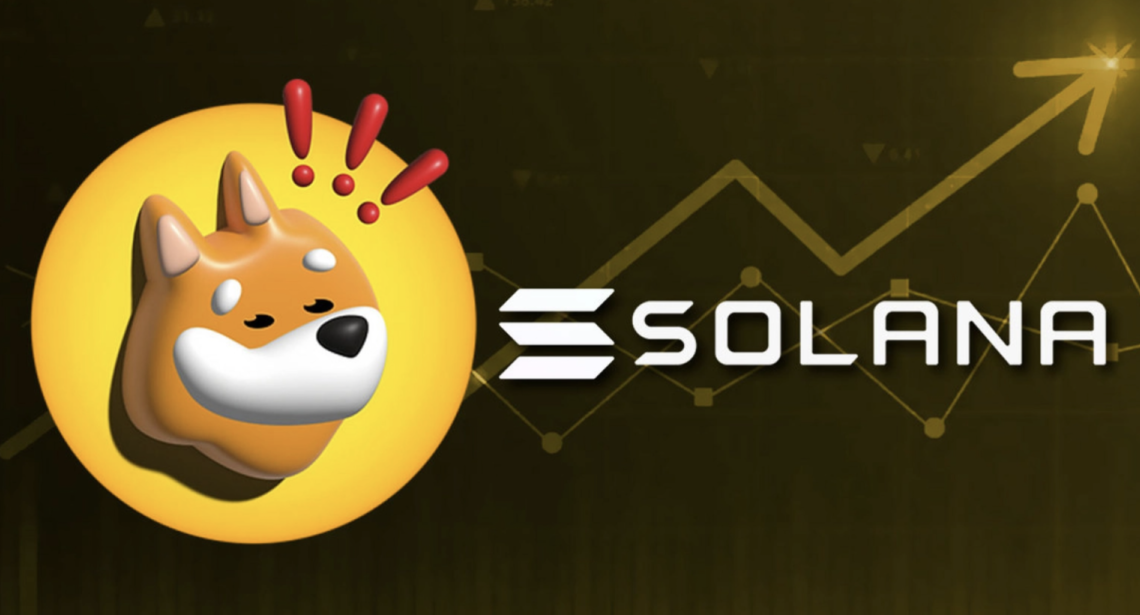 Why is BONK Coin Rising?
The meme token BONK, which appeared on the Solana network, has announced that it will hold a massive airdrop. Announcing that it will distribute about 50 percent of its supply to the Solana community, crypto investors have officially flocked to the project. The cryptocurrency, which attracted great interest, realized an average daily volume of 6 to 10 million dollars. Investors started accumulating SOL as the airdrop conditions covered the Solana community. This situation brought with it a rise in the price of SOL.
The intense effort of Solana developers, ecosystem products and NFT platforms has attracted thousands of investors to the Solana ecosystem. Investors, especially those who wanted to earn BONK, made thousands of SOL purchases. Solana's network activity revived with the BONK Inu price rise and the number of transactions increased.
On Which Exchanges Is BONK Available?
Investors who want to buy BONK are wondering which exchanges they can trade on. Exchanges with Bonk Coin can be listed as follows:
Where to Buy Bonk Coins?
Cryptocurrencies are usually bought or sold through a private wallet. Wallets are software used to store and send cryptocurrencies. To receive cryptocurrencies, it is necessary to create a wallet first. Next, they must be registered with a cryptocurrency exchange and deposited with a bank account or credit card.
In order to get a bonk, it is necessary to trade on the exchanges where the meme token is located. Bonk Inu is listed on BKEX, DigiFinex and Gate.io exchanges.
How to Get Bonk Coins?
The following steps must be followed to purchase Bonk:
Register on one of BONK's exchanges.
Deposit with a bank account or credit card.
You can also trade by depositing cryptocurrencies.
Buy bonk coins.
What Are Bonk Coin Competitors?
Because Bonk is a meme coin, it has many competitors in similar categories. These coins, which emerged as a joke, are also called "killers" or killers for each other. According to market value, its competitors can be listed as follows:
Dogecoin (DOGE)
Shiba Inu (SHIB)
Baby Doge Coin (BABYDOGE)
Dogelon Mars (ELON)
Floki (FLOKI)